In February, 'Israel' arrested 448 Palestinians, including 71 minors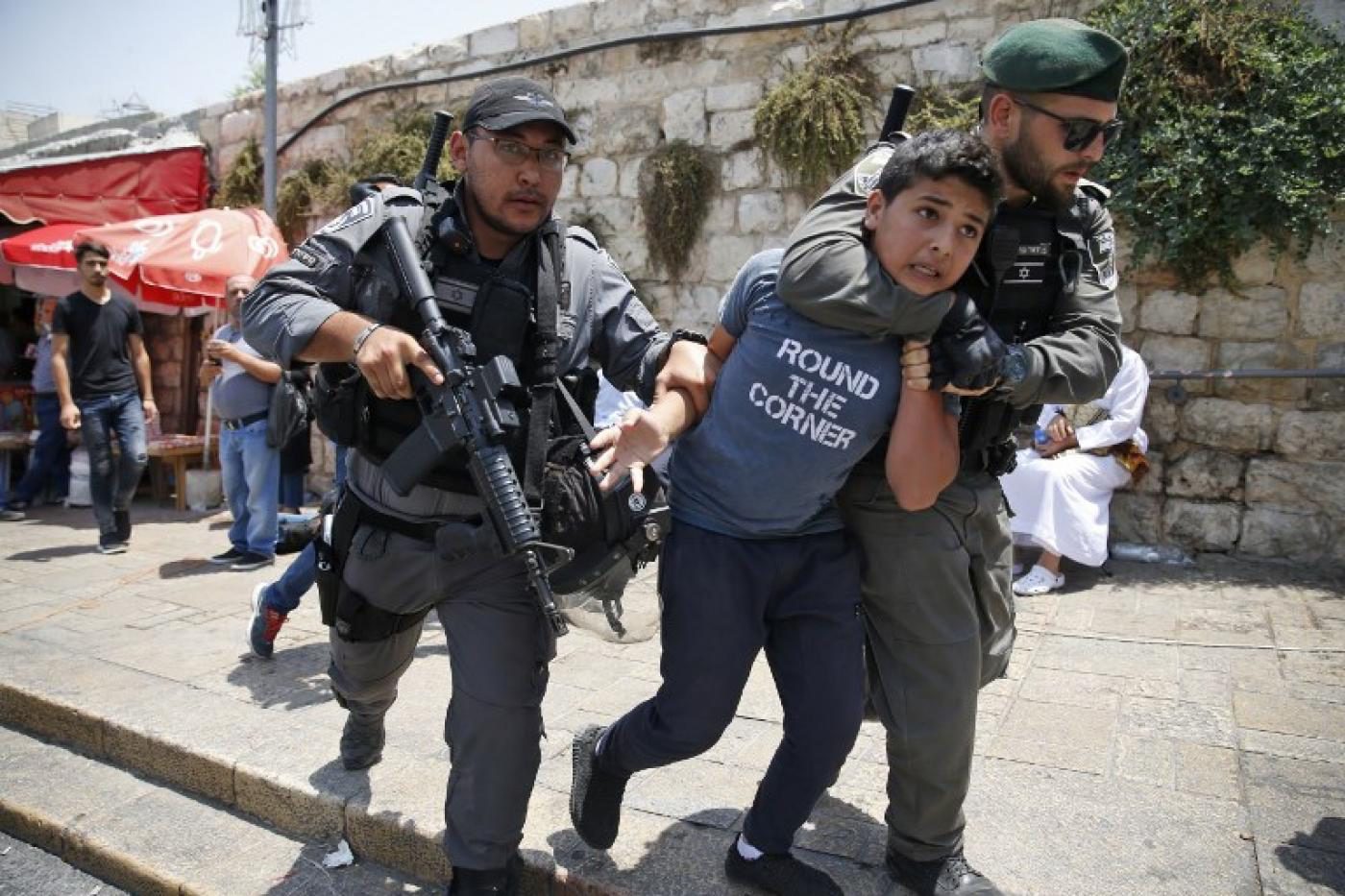 Occupied Palestine (QNN)- Israeli occupation authorities arrested 448 Palestinians during the month of February, including 71 minors and 10 women.
Palestinian prisoners advocacy groups said in their montly report that 'Israel' arrested 448 Palestinians last month.
The groups are Addameer, Palestine Prisoners' Society, the Palestinian Commission of Detainees' and ex-Detainees' Affairs, and Wadi Hilweh Information Center.
Among the arrested are 71 children and minors and 10 women.
From occupied Jerusalem, 'Israel' arrested 166 Palestinians, including 56 children.
'Israel' also issued 107 administrative detention orders: 32 new orders and 75 renewal orders.
There are 4,400 Palestinians currently held in Israeli occupation prisons.
Among them are 33 women, 160 minors, and around 490 administrative detainees held without charges or trials.
In 2021, 'Israel' arrested over 8000 Palestinians.
Among them were 1300 minors, all under the age of 18, and 184 women, in addition to issuing 1595 administrative detention orders.