India and Israel are killers of innocent children in Palestine and Kashmir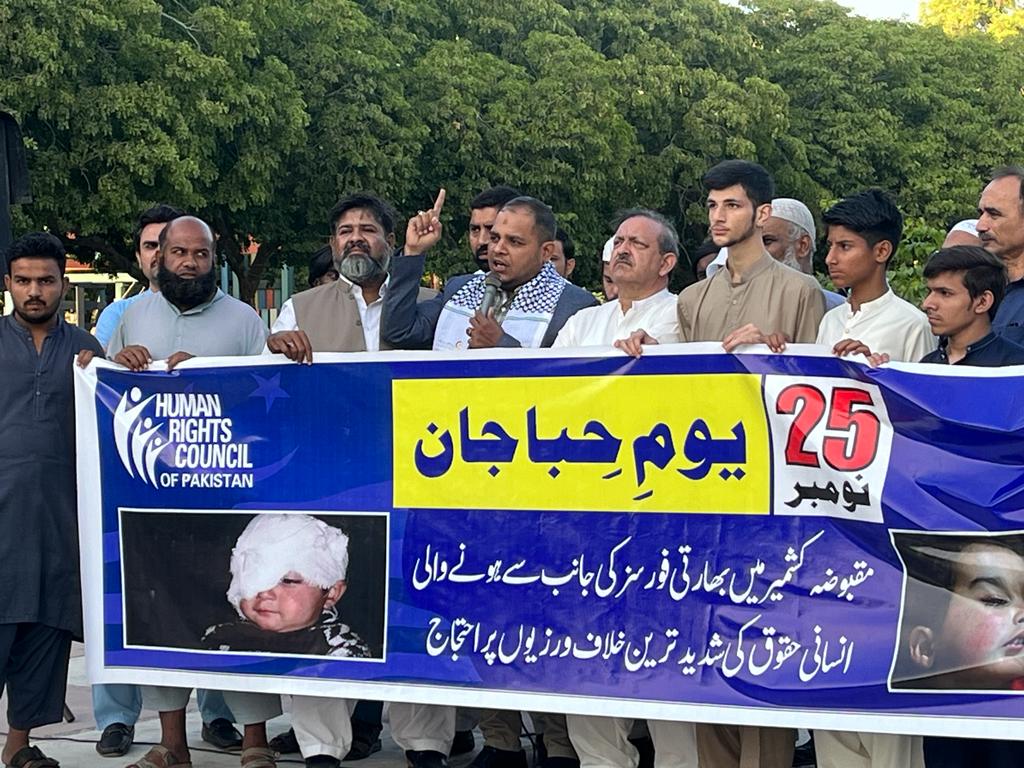 The Human Rights Council of Pakistan has organized the Hiba Jan Day in memory of a innocent girl of Occupied Kashmir, a protest demonstration against Indian state terrorism was held in Karachi's Freer Hall Park under this title.
Secretary General of Palestine Foundation Pakistan (PLF) Dr. Sabir Abu Maryam, Kashmiri leader Bashir Khan Saduzai and Human Rights Council President Jamshed Hussain addressed the protest. A large number of citizens participated in the protest.
Speaking at the protest, Secretary General of Palestine Foundation Pakistan, Dr. Sabir Abu Maryam, said that the occupying Zionist forces of Palestine are massacring innocent Palestinian children under the patronage of the United States and violating human rights by keeping innocent children in Zionist prisons. In the same way India's state terrorism is going on in Occupied Kashmir and Indian forces are targeting innocent Kashmiri people with deadly and dangerous weapons like pellet guns due to which innocent Kashmiris have been deprived of their sight.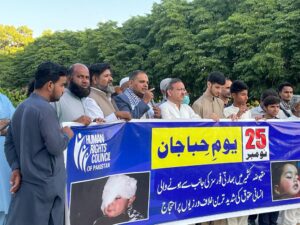 He strongly condemned the use of pellet gun by the Indian forces on an innocent Kashmiri girl named Hiba Jan and demanded the international community to abandon their own criminal negligence and protect the innocent Palestinians and Kashmiris from the cruel and oppressive terrorist forces of the world.
Dr. Sabir Abu Maryam said that the government of Pakistan should conduct effective diplomacy for the issue of Palestine and Kashmir and thwart the conspiracies against Palestine and Kashmir. He said that the governments have made the Kashmir issue look like a cold storage which is very sad.
Addressing the demonstration, Bashir Khan Saduzai said that thousands of Kashmiri children who are victims of India's state terrorism are losing their lives, as well as the surviving innocent children who have lost their eyesight and become not only blind. Rather, they are left behind in the race of life even in obtaining basic rights like education.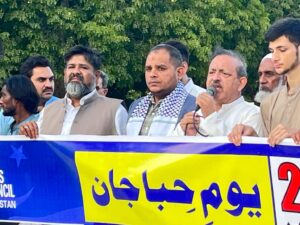 Addressing the protestors, Jamshed Hussain said that we will continue our struggle for oppressed people of Kashmir and will continue to raise their voice in Pakistan. He thanked the civil society members and social leaders and media representatives who participated in the demonstration.