Indonesia denies having secret talks with Israeli occupation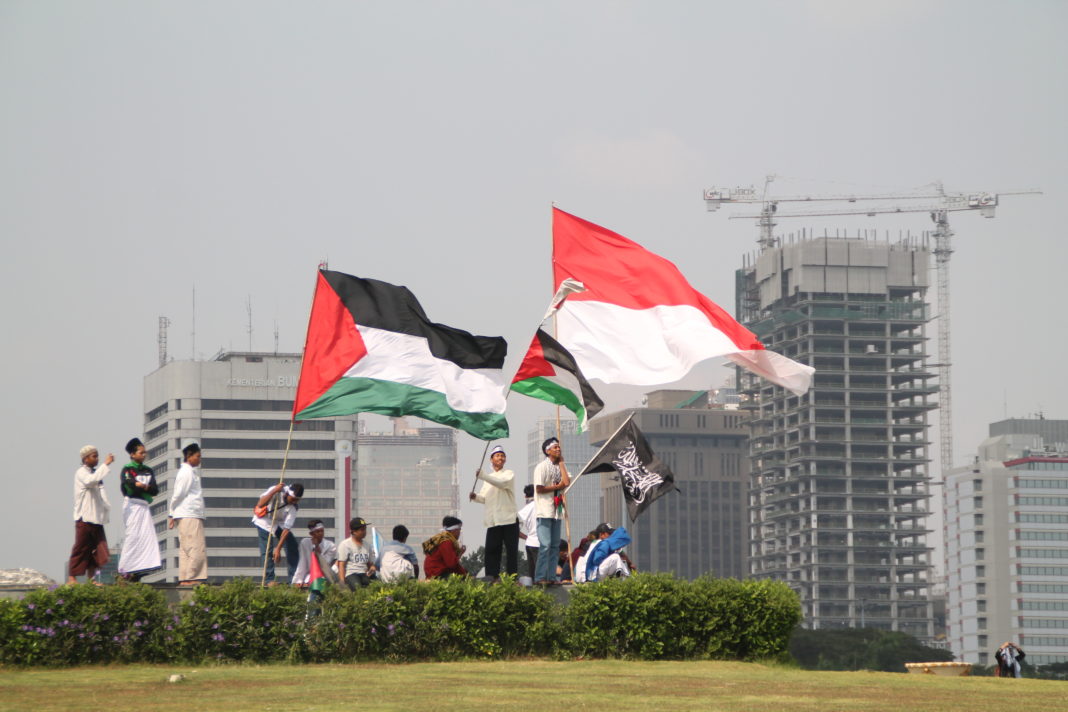 The Indonesian government denied a report by Israeli newspaper The Jerusalem Post that the country sent a delegation to 'Israel' for a secret visit, stressing that "as long as Palestine is under Israeli occupation, Indonesia will not open diplomatic relations with Israel."
The Indonesian Foreign Affairs Ministry's Middle East Director Bagus Hendraning Kobarsyih told local English-language news site Tempo on Tuesday that Israeli media often created such baseless news to frame an issue for its benefit.
"This never happened and Indonesia's stance will always be the same," the Ministry's Middle East Director added.
Meanwhile, the ministry's spokesperson Teuku Faizasyah said he did not know who senior officials the article was referring to. In line with Bagus, Faizasyah emphasized that Indonesia's position has not changed and continues to put forward a "two-state solution" as a way to end the Israeli occupation of Palestine.
On September 19, the Jerusalem Post reported that delegations from Pakistan and Indonesia were in 'Israel' for secret visits. It said Indonesia's delegation was led by a senior official.
"Reports of a diplomatic presence of the two most populous Muslim nations in the world in Israel come amid recent warming of ties between Israel and Indonesia," it stated.
It also claimed that Indonesia and Israel's bilateral partnerships in the trade and tourism sector have grown closer following a series of meetings, statements, and reports.
The report did not reveal details about the talks, however, it quoted U.S. Secretary of State Antony Blinken's suggestion related to the possibility of normalizing diplomatic relations between Indonesia and Israeli occupation during a meeting with officials in Jakarta last December.
Indonesia is one of the world's largest Muslim-majority country, and has been a staunch supporter of the Palestinian cause.