Injuries, arrests reported in West Bank raids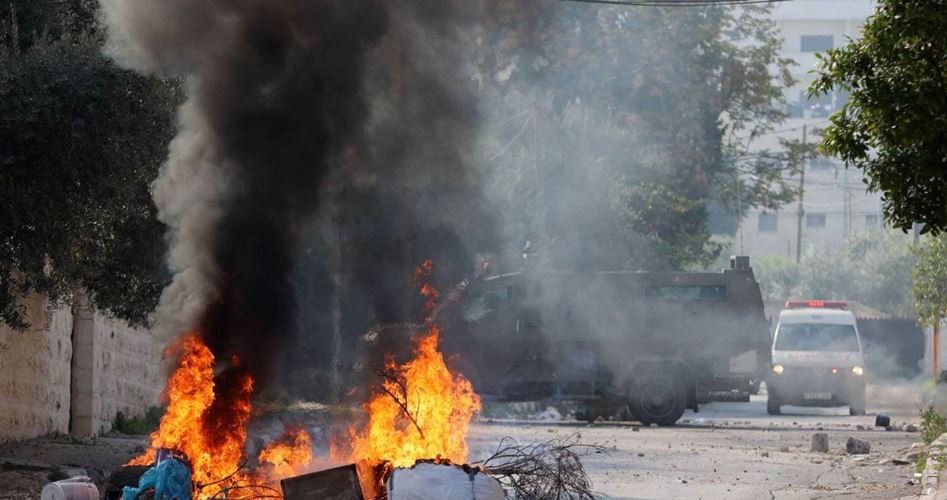 Palestinians injured, arrested in IOF West Bank raids3 Palestinians killed in IOF Balata raidIOF storms Tulkarem village amid heavy gunfireSeveral Palestinians arrested, injured in IOF West Bank raids
WEST BANK, (PIC)+-
Clashes erupted in the Balata refugee camp, east of Nablus after it was stormed by Israeli special forces at dawn Friday.
Local sources said that an Israeli special force infiltrated the Balata camp using civilian cars, which led to the outbreak of armed clashes with resistance fighters.
Israeli military reinforcements were later sent to the camp.
Several homes were stormed and at least two youths were detained during the raid. One of the detainees was later released.
In Tulkarem, another special force tried to infiltrate into the Nur Shams refugee camp, but it was forced to withdraw after being discovered by local residents.
Clashes also erupted in Qabatiya town in Jenin, after it was stormed by Israeli occupation forces. A Palestinian was injured during the clashes, while a second was detained.
Similar raids were also reported in Beit Hanina, north of Occupied Jerusalem.