Injuries in Israeli attack on protesters in Beita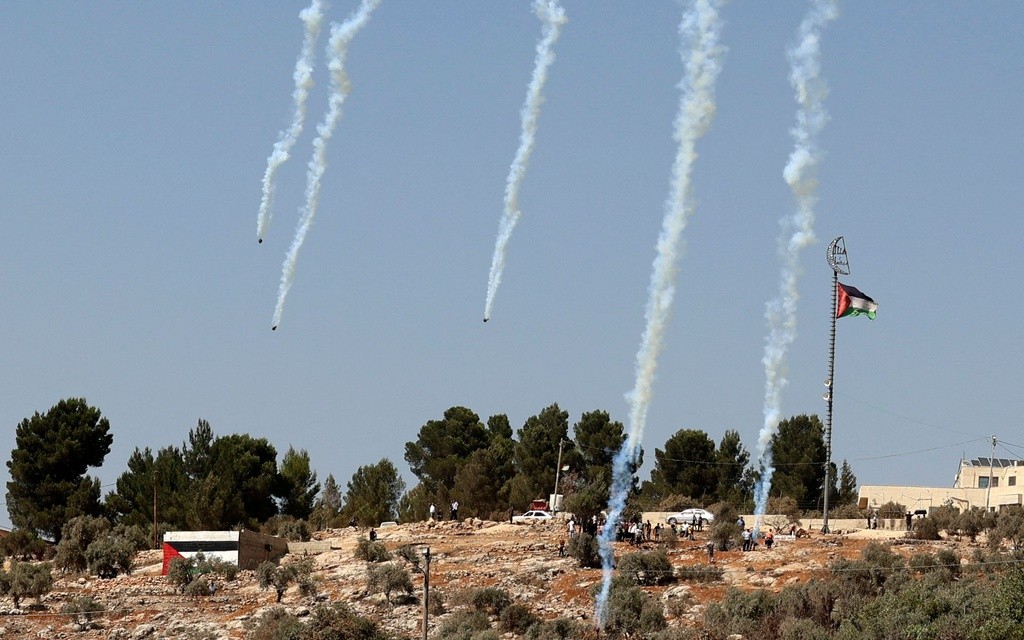 Nablus – Two citizens were wounded with rubber-coated metal bullets while dozens were suffocated during an Israeli attack on protesters in Beita in southern Nablus.
The head of the ambulance services and emergency in the Red Crescent in Nablus, Ahmad Jibril, said two citizens were wounded by Israeli rubber-coated metal bullets and dealt with in the field.
He added that nearly 33 others were suffocated by Israeli tear gas while 5 others got fractures.
Locals of the village of Beita have been protesting for months against Israeli settlement projects in Sabih mountain in their village.
Israeli forces killed six citizens, most of them were children. Meanwhile, hundreds have been wounded so far.