Intifada Al-Aqsa Week commemorate in Pakistan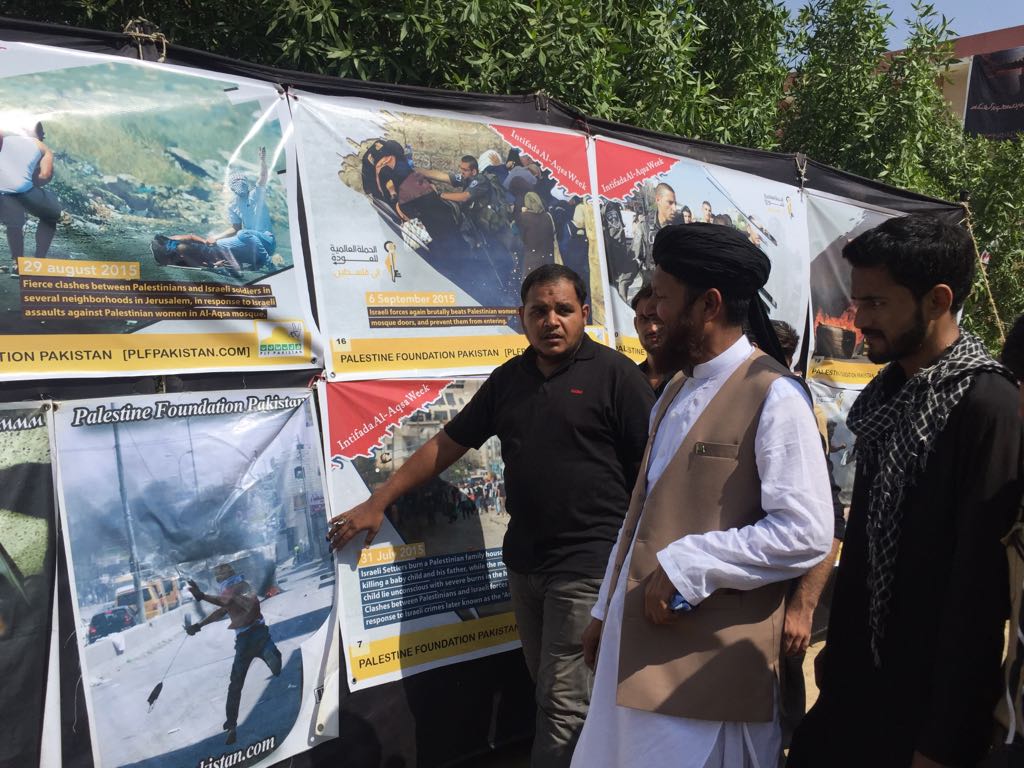 Karachi : (Palestine News ) Intifada Al-Aqsa week commemorate by Palestine Foundation Pakistan (PFP) to support the struggle of oppressed people of Palestine. A pictorial exhibition held in federal Urdu university of Karachi to support Intifada Al-Aqsa week of Palestinian people. According to the news a pictorial exhibition organized by Palestine
Foundation Pakistan and ISO jointly on the occasion of Hussain Day in the University.
There were many political and religious leaders and hundreds of students visites exhibition and expressed their solidarity and fully support to the Intifada Al-Aqsa.
Among the famous participants, Sabir Abo Maryam Secretary General of Palestine Foundation Pakistan (PFP), Allama Aqeel Anjum of Jamiat Ulema Pakistan (JUP), Allama Ahmed Iqbal of Majlis Wehdat Muslameen Paksitan (MWM), Mufti Mukaram Khad Qadri of Minhaj ul Quran (TMQ), Registrar of Federal Urdu University with many teachers, Ilyas Khaki of ISO and many others were present in the event.
For Picture Gallery of program click on below link.