IOF kidnaps Palestinian, destroys property in West Bank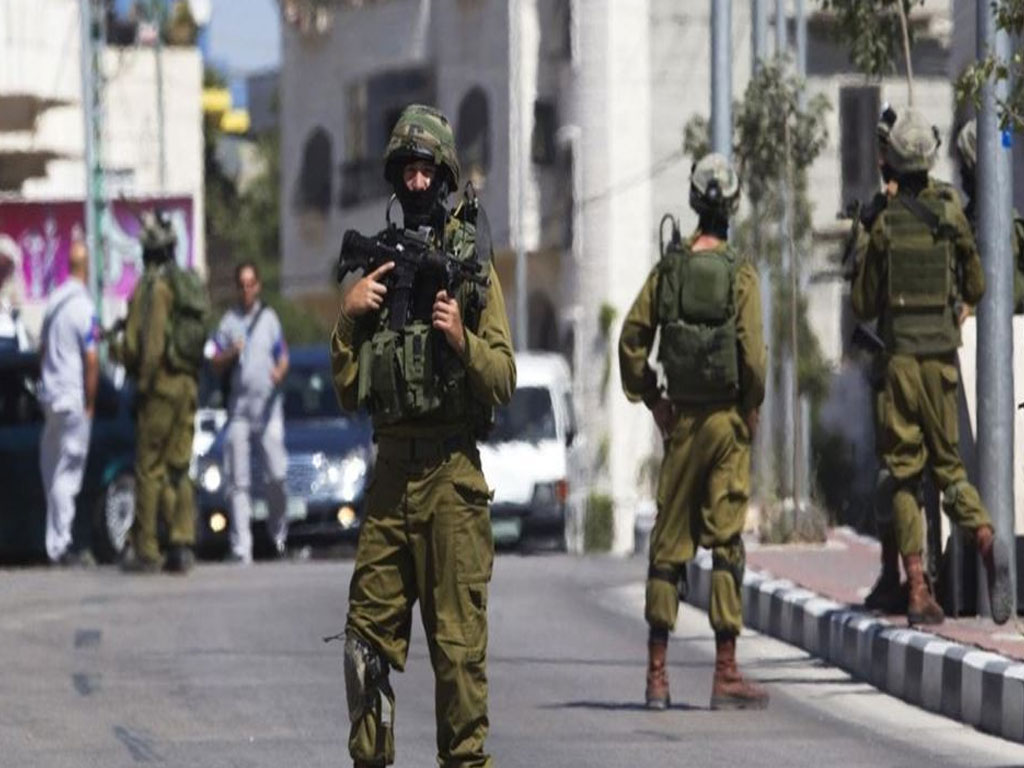 WEST BANK – The Israeli occupation forces (IOF) kidnaped on Wednesday morning one Palestinian citizen, seized a car and wreaked havoc on solar panels and a garden belonging to local residents in al-Khalil province in the southern West Bank.
According to local sources, the IOF kidnaped a young man after ransacking his home in Idhna town, west of al-Khalil.
The IOF also smashed solar panels in a house belonging to Osama Hamamdeh and confiscated his car in an area near the hamlet of Shaab al-Batum and Road 60.
Meanwhile, the IOF broke into and ransacked several homes belonging to the families of Dandis and al-Attrash in al-Khalil City, with no reported arrests.
The IOF also went on the rampage through a recreation park belonging to journalist Yusri al-Jamal in Jabel as-Sindas area in al-Khalil, destroying trees, plants and some equipment, and seizing tents, tables and chairs and other things.
In another incident, the IOF uprooted 50 olive trees and demolished two agricultural nurseries in Teqoa town, east of Bethlehem, on Wednesday morning.
The IOF claimed that this property, which belongs to two brothers from the family of Jabrin, is located in Area C of the West Bank, which is under Israeli military control.