IOF launches overnight arrests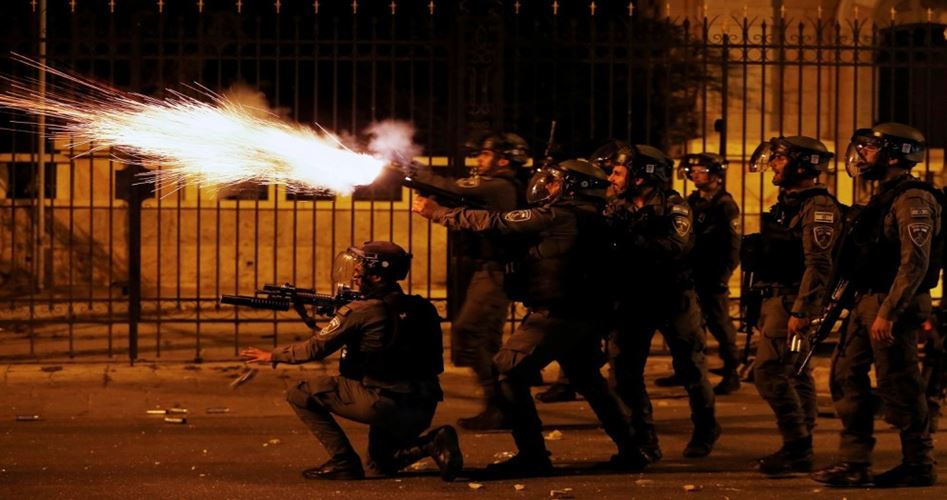 The Israeli occupation forces (IOF) launched an arrest campaign in separate areas of the West Bank late Sunday and at dawn Monday.
In Jenin, the IOF troops stormed the city from different entrances, while snipers were firing live ammunition from the rooftops, while led to the outbreak of violent clashes.
During the raid, eight people suffered injuries, one of them is in critical condition.
An IOF jeep deliberately rammed into two ambulances while blocking others from entering the area to transport the injured to the hospital.
At least six local residents were detained from their family houses during the Israeli military raid.
In Nablus, 15 Palestinians suffered from teargas inhalation after IOF stormed Askar camp amid heavy firing of teargas bombs.
Three locals, including two ex-prisoners, were detained during the raids.
Three more arrests were carried out in Ramallah, while a young man was detained in Qalqilia.