IOF shoots, kills Palestinian young man in Jenin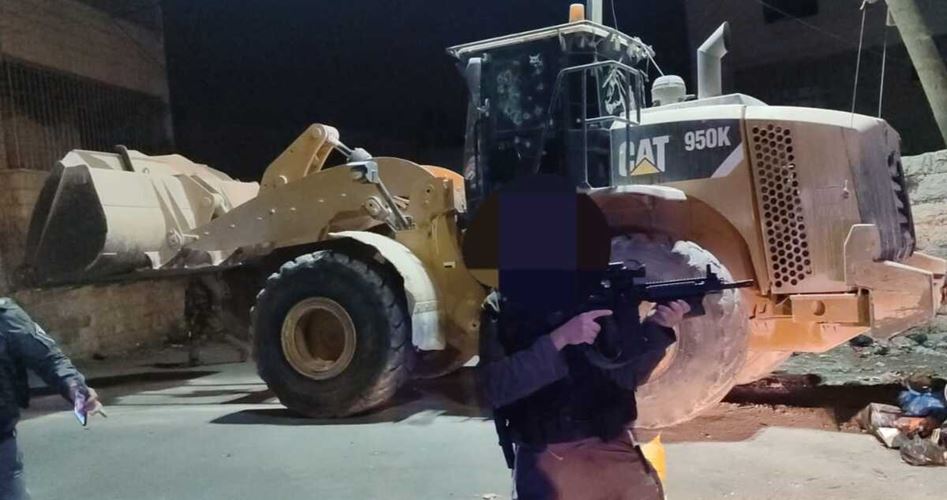 JENIN,(Palestine Foundation Information Center)The Israeli occupation forces (IOF) shot and killed a Palestinian young man after breaking into Jenin City on Saturday evening.
The Palestinian Health Ministry identified the martyr as Amir Maher Al-Qaisi, 23.
Medical sources affirmed that two people were injured during the raid and transferred to Jenin Governmental Hospital, where one of them was pronounced dead.
Local sources affirmed that the IOF stormed the city in large numbers, accompanied by two military bulldozers.
The IOF stormed a number of local buildings and turned them into sniper points, which led to the outbreak of armed clashes.
Earlier on Saturday, a Palestinian young man was shot dead in Arraba town, south of Jenin.