IPC-2013: Jamaat-e-Islami leader says credit goes to Imam Khomeini for Quds Day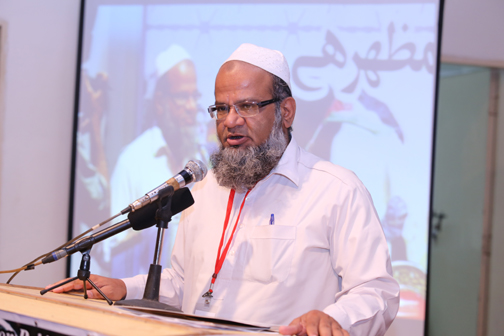 Jamaat-e-Islami Sindh chapter's chief Dr Meraj ul Huda Siddiqui has said that credit goes to Islamic Revolution's leader for observance of international Quds Day on last Friday of Ramazan.
Speaking at an international conference on Palestine he said observance of Quds Day is due to revolutionary Islamic thought of Imam Khomeini that was based on ideology of Imam Hussain (AS).
International conference on "Palestine: Manifestation of Muslim Ummah's Unity" was held under the aegis of Palestine Foundation of Pakistan at Radio Pakistan auditorium here on Monday.
Dr Meraj ul Huda Siddiqui said that attack on the holy shrine of Hazrat Zainab (AS) in Damascus is an attack on Sunni and Shia Muslims and they all are united for the defence of sacred places.
He said that unity of Muslims is the best weapon against the global imperialism, Zionist and their agents. He said that disunity of Muslims is more deleterious than drone attacks.