Islamic Resistance, people and all units are United against Israeli oppression. Hamas leader Dr. Khaled Qadoumi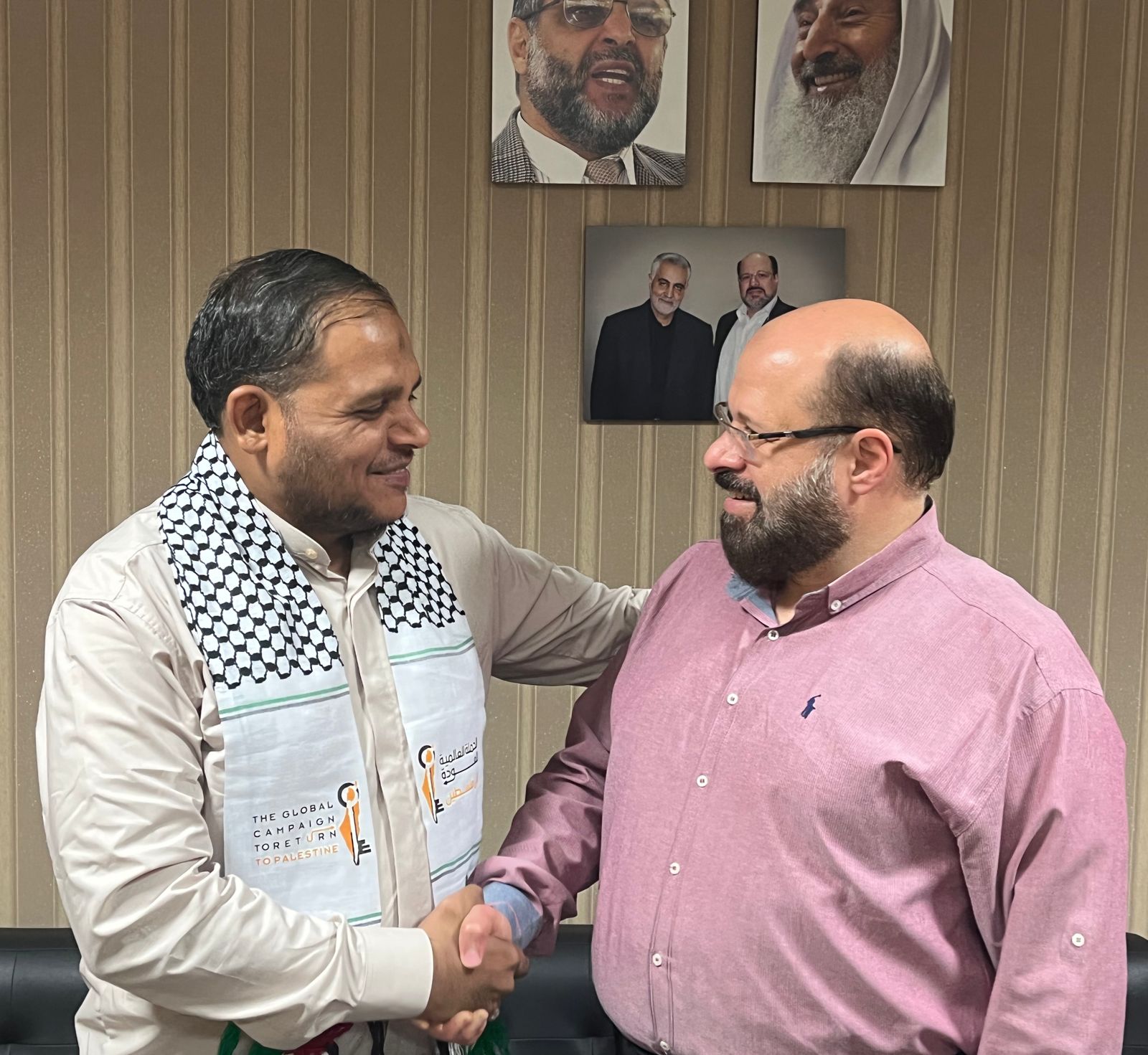 KARACHI: Dr. Khaled Qadoumi, the central leader of the Islamic Resistance Movement Hamas in Occupied Palestine, has said that the Palestinian people, resistance and all units are working with unity for the liberation of Palestine and the destruction of Israel. He expressed these views during a special meeting with Dr. Sabir Abu Maryam, Central Secretary General of Palestine Foundation Pakistan.

The Hamas leader said that the situation had changed and that the resistance was not limited to the Gaza Strip but extended to the West Bank and the 1948 areas of occupied Palestine. He said that the resistance movements including Islamic Jihad Palestine and Hamas are fully defending Palestine with mutual cooperation and strategy jointly with islamic resistance movement Hezbollah Lebanon.

Hamas leader Khaled Qadoumi likened the resistance operations in the occupied Palestinian territories to a revolution in the past few months, saying that Israel has become lawless. The Palestinian people's resistance has forced the Zionists to live in bunkers.

He said that today the security of the fake state of Israel is in greater danger than ever before and the websites of the Zionist organizations have been hacked many times and similarly Israel is silent about the fire of missiles and weapons factories near Damona. ۔

He further added that the fake government of Israel is weakening day by day and since the last election there have been five consecutive elections but recently the government has been broken once again. He also pointed out the crisis and problems between the Israeli occupied army and said that Israel is not capable of fighting the Islamic resistance in Lebanon against Hezbollah and Hamas and Islamic Jihad in Palestine. He expressed the belief that the forthcoming popular uprisings in Palestine would destroy Israel.

Dr. Khalid Qadoumi called the activities of the Israeli lobby in Pakistan a matter of concern and appealed to the people to take strong action against the pro-Israel measures in Pakistan and appreciated the principled position of the founders of Pakistan in support of Palestine.

Dr. Sabir Abu Maryam, Secretary General of Palestine Foundation Pakistan, thanked the Hamas leader and said that the people of Pakistan are with Palestine and the Palestinian people and Islamic resistance. He said that Zionists were exposing the instruments in Pakistan and every direct step would be taken to reach a logical conclusion.

Dr. Sabir Abu Maryam said that support for Palestine is a source of pride for Pakistan and its people and the people of Pakistan have a distinction before the people of the world that supporting Palestine. He assured the Hamas leader that the Palestine Foundation Pakistan would continue its mission of supporting Palestine.