Ismail Haniyeh met Hezbollah chief, Hassan Nasrallah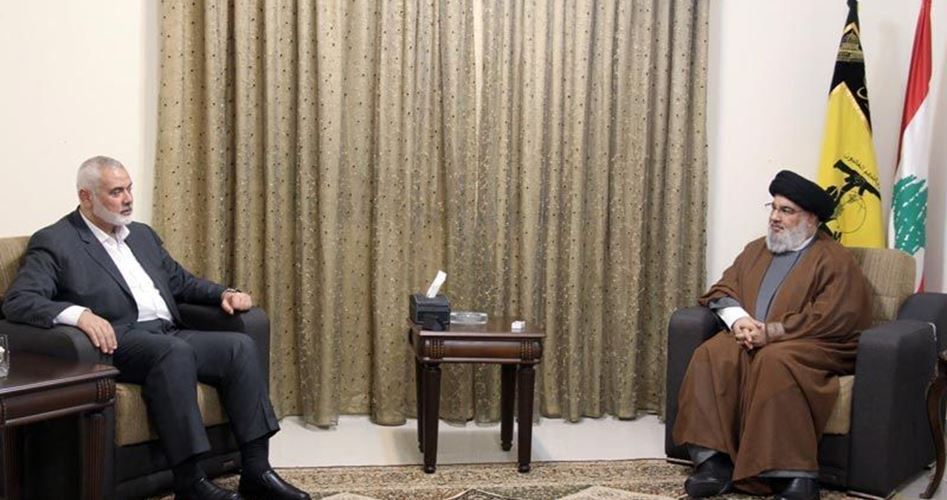 BEIRUT, Leader of the Lebanese Hizbullah party Sheikh Hassan Nasrallah received the political bureau chairman of Hamas Ismail Haneyya and the accompanying delegation on Tuesday.
The reporter said that both parties discussed in detail the "Saif al-Quds" battle, affirming the importance of the resistance's victory and the defeat of the Israeli enemy.
They stressed the importance of building up on the victory until final and decisive victory against the Israeli occupation is achieved.
They also highlighted the role of Hizbullah in the resistance axis and in the final battle against the Israeli occupation.