'Israel' demolishes Palestinian structure in Jerusalem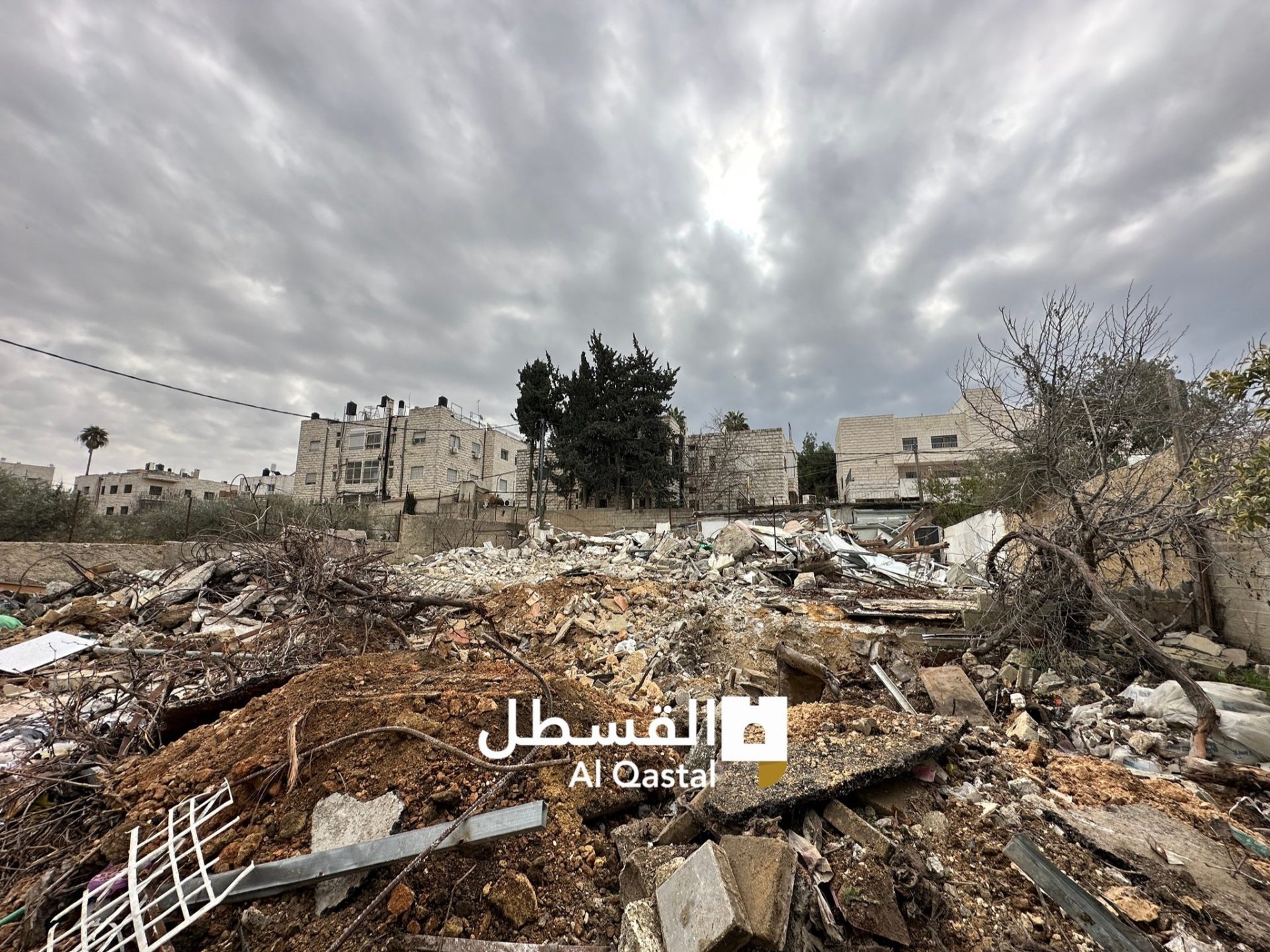 Israeli occupation forces demolished on Monday a Palestinian residential room in Jerusalem's Beit Hanina neighborhood.
Local sources said large numbers of Israeli occupation forces, accompanied by a bulldozer, raided the neighborhood and besieged a residential room owned by the Khader family whose house was demolished last year and the father died from a heart attack as a result of a shock after the Israeli occupation demolished the house.
The 5-meter residential room was the remains of the demolished house. The heavy machinery, however, tore it down, turning it into rubble, yesterday.
The family said they built the room on its own land as an attempt to safeguard it against settlers' attempts to take it over while pointing that an Israeli occupation court had turned down an appeal submitted by the family against the demolition of their five houses in August 2022 and eventually forced the family to self-demolish them.
The family noted that the occupation authorities have imposed about 14,000 $ fine for the demolition costs to the Israeli municipality (the staff and the police) as the occupation carried out the demolition itself.
Using the pretext of illegal building, 'Israel' demolishes houses and structures on a regular basis to restrict Palestinian expansion in occupied Jerusalem.
In 2021, the Israeli occupation demolished approximately 950 Palestinian-owned structures in the occupied West Bank and occupied Jerusalem, according to statistics by the Land Research Centre.
In 2022, Israeli occupation authorities forcibly carried out over 209 demolition and bulldozing operations against Palestinian structures in the occupied city of Jerusalem, according to Al-Qastal, a Palestinian network hub for Palestinians in occupied Jerusalem.
At the same time, the Israeli occupation municipality and the occupation government built tens of thousands of housing units in illegal settlements in occupied Jerusalem for Jews with a goal to offset the demographic balance in favor of the Israeli settlers in the occupied city.
'Israel' has been moving settlers into the occupied Jerusalem neighborhoods since the 1980s. This has resulted in numerous human rights violations, including the forced displacement of Palestinian residents and house demolitions.
Hundreds of Palestinian families are being threatened with forced displacement and house demolitions by illegal settler groups, fully supported by the Israeli occupation government.
There are nearly 700,000 Israeli settlers living in 256 illegal settlements and outposts scattered across the occupied West Bank, including the eastern part of occupied Jerusalem. Israeli settlements are illegal under international law.