'Israel' prevents call to Isha prayer at Jerusalem's Al-Aqsa Mosque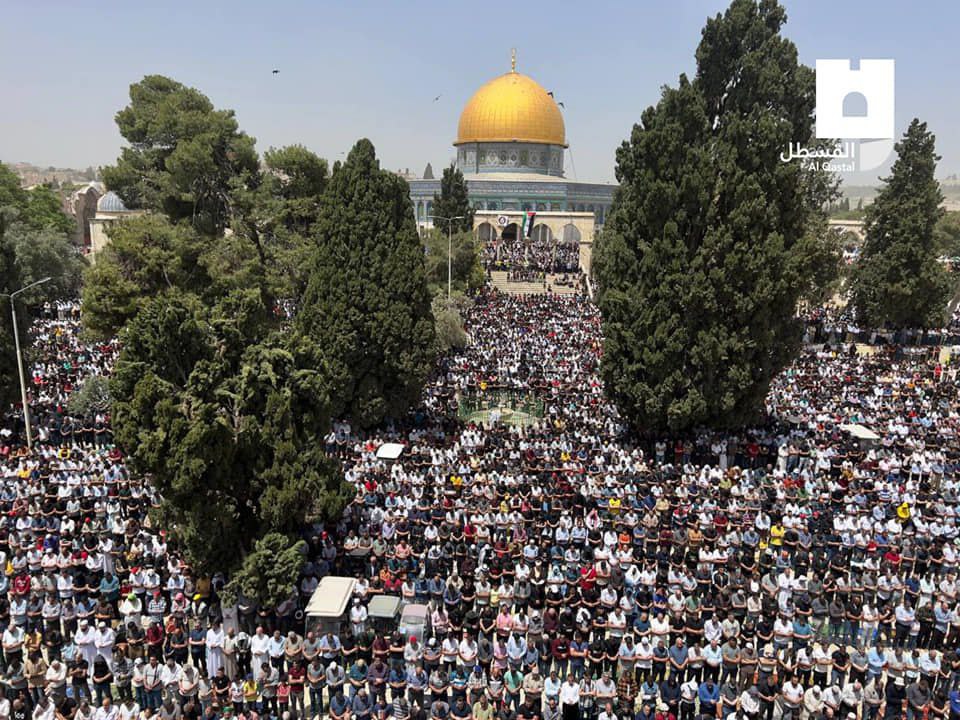 Occupied Jerusalem – Israeli occupation authorities prevented on Tuesday evening the call to Isha prayer at Al-Aqsa Mosque in occupied Jerusalem.
Jerusalem's Islamic Waqf said that the occupation forces prevented yesterday the adhan (the call to prayer) after cutting and deactivating the mosque's outside loudspeakers.
The forces claimed that their move was under the pretext that the Israeli occupation prime minister was delivering a speech at the Al-Buraq Wall, known to Jews as the "Western Wall", the western portion of Jerusalem's iconic Al-Aqsa Mosque, marking the so-called Israel's Independence Day.