'Israel' strikes targets in Gaza Strip at midnight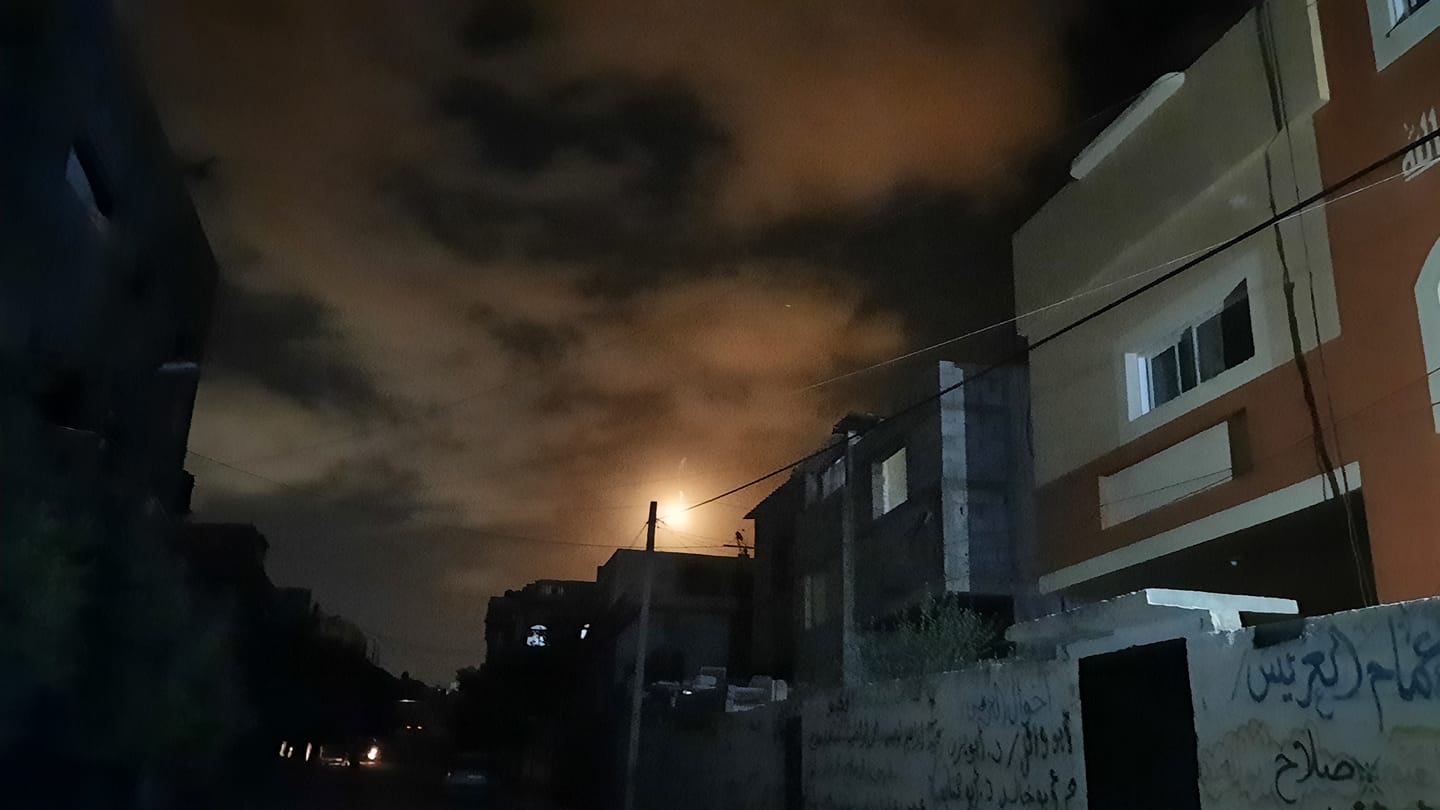 Gaza Strip – The Israeli occupation state launched a series of airstrikes on several areas in the Gaza strip on Monday night.
Israeli warplanes fired at least four missiles at two locations in Khan Younis city in the southern of the Gaza Strip, causing fire to erupt at the site.
The Palestinian resistance, in response, opened fire at the Israeli warplanes and drones which were intensively hovering at low altitude over the skies of the Strip.
#Breaking Watch | Israeli occupation warplanes launch air strikes on Khan Younis city, south of the #Gaza Strip.#GazaUnderAttackk pic.twitter.com/jZOPCSyj1O

— Palestine Foundation | فلسطین فاؤنڈیشن پاکستان (@plf_pak) September 7, 2021
There were no reports of casualties in the bombings.
The attacks came in response to the night confusion activities and incendiary balloons being launched from the Gaza Strip towards the Israeli-occupied Palestine.
The incendiary balloons were launched, however, in response against Israel's ongoing crimes and attacks against Palestinians and its suffocating siege of the Gaza strip.
'Israel' continues imposing tight restrictions against Gazans, and such restrictions have severely undermined Gaza's economy and the basic rights of its residents, especially after Israel's 11-day aggression on the strip last May, which killed more than 250 Palestinians, including 67 children and 41 women and injured 1,910 others.
Also, more than 90,000 Palestinians were displaced from their homes, and much of Gaza's infrastructure and many residential buildings were completely destroyed or levelled in the May aggression.
Israel' has maintained a blockade on the Gaza Strip since 2007.