Israel vows to erect yet more settlements in al-Quds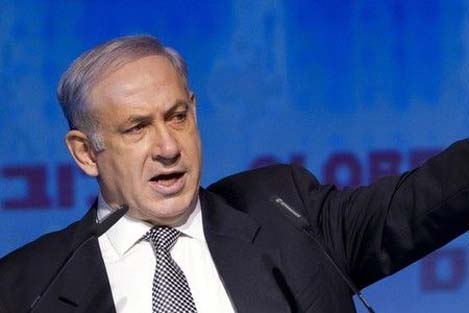 The Israeli regime has announced plans to construct nearly 200 new homes at a new Jewish settlement in East al-Quds (Jerusalem) despite international opposition.
……0.Jerusalem Mayor Nir Barkat announced on Monday that he intends to promote the new neighborhood, known as Kidmat Zion, on a plot of land purchased by US millionaire Irving Moskowitz, Haaretz reported.

The Tel Aviv regime has persistently been proceeding with the construction of its settlements in occupied Palestinian territories of the West Bank and East al-Quds.
The United Nation has repeatedly condemned Israel for defying international calls to halt its settlement construction activities.
On March 22, the 47-member UN Human Rights Council adopted a resolution condemning Israel's announcements of new settlement homes on the occupied Palestinian territories, and ordering an investigation into the effects of the Israeli settlements on the rights of Palestinians.
It was passed with 36 votes in favor, 10 abstentions and only one – the United States – against.
The resolution calls on the Israeli regime to "take and implement serious measures" such as confiscating arms to prevent acts of violence by Israeli settlers. The council, which met in Geneva, also passed four other resolutions critical of Israel.
Nabil Abu Rudeineh, the spokesman for the acting Palestinian Authority chief, Mahmoud Abbas, described the vote as a shift in the global position in favor for the rights of Palestinians.
Israel's Prime Minister Benjamin Netanyahu dismissed the resolution and attacked the UN human rights body, saying, "This council ought to be ashamed of itself."
Palestinians view Israel's unrelenting settlement construction activities as a major hurdle smothering their efforts to establish an independent state on the territories Israel captured in the 1967 Six-Day War.
Nearly 500,000 Israelis live in more than 100 settlement units built since the 1967 Israeli occupation of the West Bank and East al-Quds.