Israeli Airstrikes Target Sites in Besieged Gaza (VIDEOS)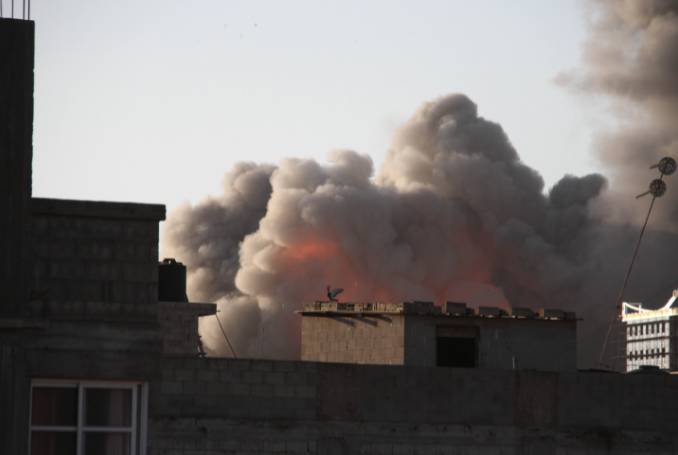 Israeli warplanes attacked on Thursday morning two locations in the besieged Gaza Strip, the Palestine Chronicle correspondent reported.
One missile reportedly hit a site west of Gaza City while another targeted a location at the entrance to al-Bureij refugee camp, in the central Gaza Strip.
Damage was caused to some buildings but no injuries were reported.
According to the Israeli Army, the attacks came after missiles were allegedly fired from inside the Gaza Strip at southern Israel but were intercepted by Israel's Iron Dome defense system.
Tension is high in the occupied territories following the deadly raid in the occupied West Bank city of Nablus, which killed 11 Palestinians and injured over 100.
The number of Palestinians killed by Israeli forces since the start of 2023 has now risen to 61 people, including 13 children.