Israeli army massacres displaced Gazan families at al-Fakhoura School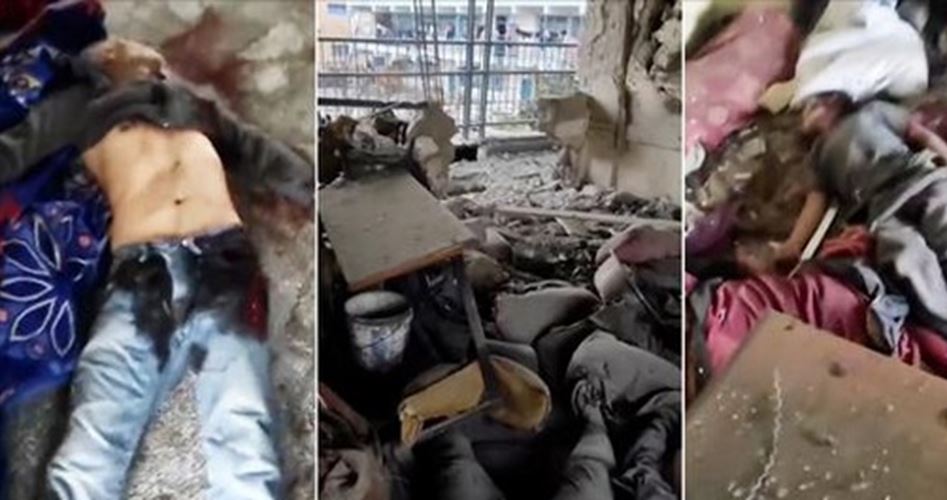 GAZA,(Palestine Foundation Information Center)The Israeli occupation army committed on Saturday a horrendous massacre at al-Fakhoura School in Jabalia, north of Gaza, killing about 200 civilians, mostly children and women, and wounding many others, according to different media sources.
According to eyewitnesses, the Israeli army carried out an aerial attack on the UNRWA school, which is crammed with displaced families.
Video footage showed a large number of martyrs and wounded civilians lying in pools of blood on different floors of the UNRWA school and in its courtyard.
The video scenes showed charred and dismembered bodies of children, women and others scattered in classrooms, passageways and other areas of the school.