Israeli artillery targets St. George Church in southern Lebanon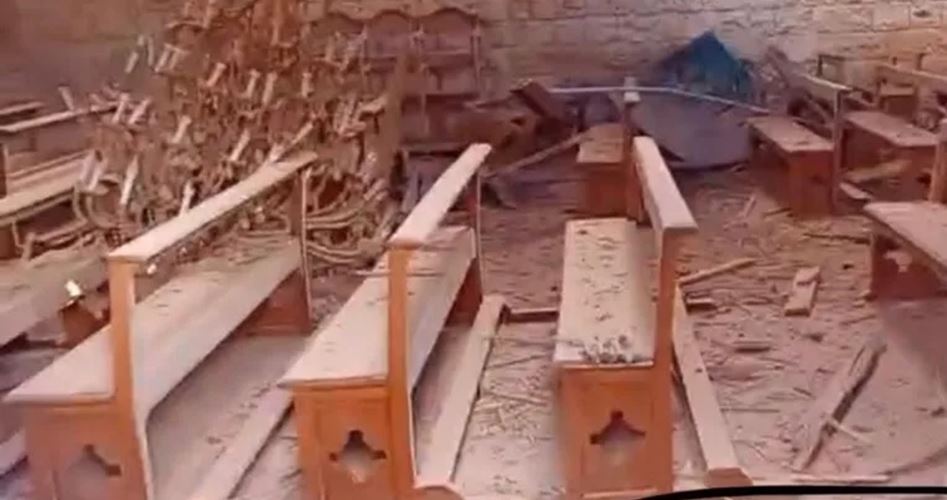 BEIRUT,(Palestine Foundation Information Center)The Lebanese National News Agency (NNA) announced on Monday that Israeli artillery targeted the Church of Saint George in the town of Yaroun, in the Bint Jbeil district, in southern Lebanon.
It added that the shelling caused significant damage to the church; however, no casualties were reported.
Since October 8, the Lebanon-Israel border has been witnessing daily exchanges of bombardment between the Israeli army on the one hand and Hezbollah and Palestinian factions in Lebanon on the other, leaving dead and wounded on both sides of the border.