Israeli colonial settlers vandalize Palestinian-owned vehicles in Ramallah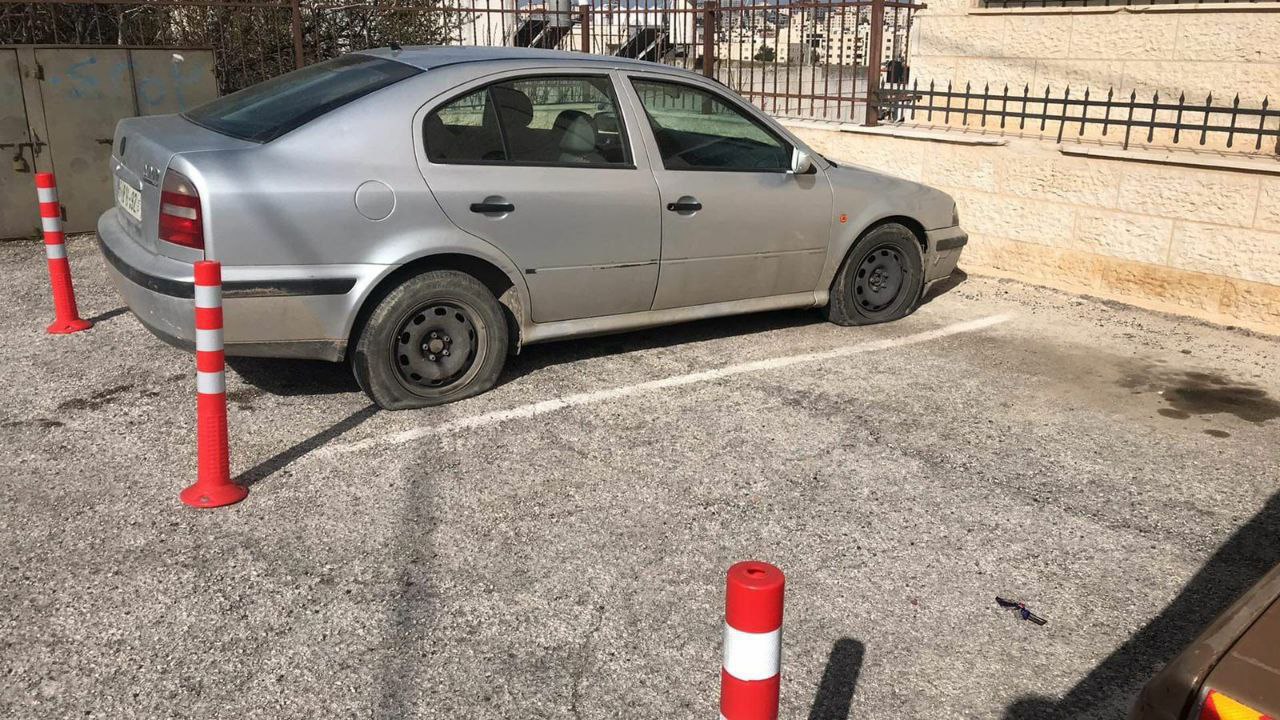 Ramallah (QNN)- Israeli colonial settlers on Tuesday vandalized dozens of Palestinian-owned vehicles in the occupied West Bank city of Al-Bireh.
Local sources said colonial settlers sneaked into the industrial zone in Al-Bireh, earlier today.
They slashed the tyres of more than 20 Palestinian-owned vehicles before fleeing the scene.
The sources noted that the Israeli settlers came from the illegal settlement of "Psagot", built on vast swathes of Palestinian land in the Jabal Tawil area.
There has been a sharp spike in settler violence against Palestinians and their properties in the OPT.
The violent acts include beating, throwing stones, issuing threats, torching fields, destroying trees and crops, stealing crops, using live fire, and damaging homes and cars.
There are nearly 700,000 Israeli settlers living in 256 illegal settlements across the occupied West Bank and Jerusalem.
Israeli settlements are illegal under international law.