Israeli court freezes Awawdeh's administrative detention order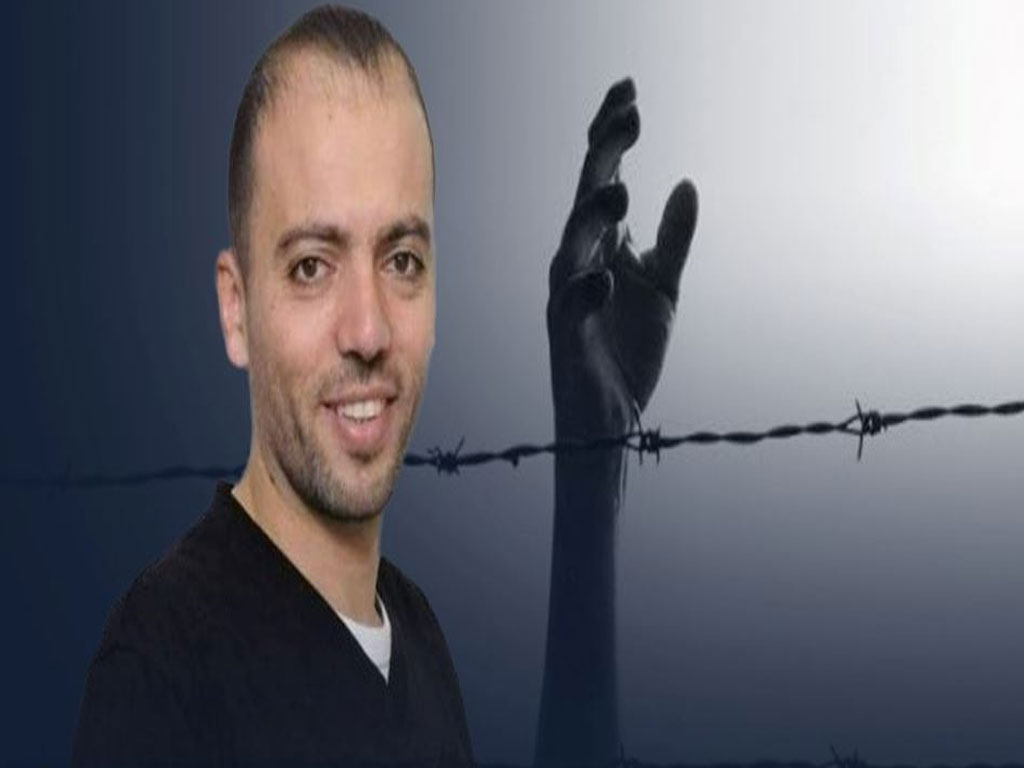 OCCUPIED JERUSALEM -Palestinian Prisoners Society (PPS) on Friday said that the Israeli Supreme Court has urgently issued a decision to freeze the administrative detention order of the hunger striking Palestinian prisoner Khalil Al-Awawdeh.
"Prisoner Awawdeh has been on hunger strike for about six months," the Society underlined, pointing out, however, that the freeze doesn't mean ending Awawdeh's administrative detention order.
Awawdeh had suspended his hunger strike after 111 days, in the light of the Israeli court's promises to release him. However, after two days of his suspension, the Israeli occupation authorities issued an administrative detention order against him for four months, which violates the promises given to him previously.
Awawdeh, a father of four from the West Bank governorate of Khalil, has been detained since December 2021. He had spent 12 years in Israeli prisons, including 5 years in administrative detention.
Administrative detention, which is a crime against international law, is incarceration without trial or charge and is widely used by Israel against the Palestinians solely at the pretext that a person plans to commit a future offense.