Israeli court transfers Palestinian detainee to administrative detention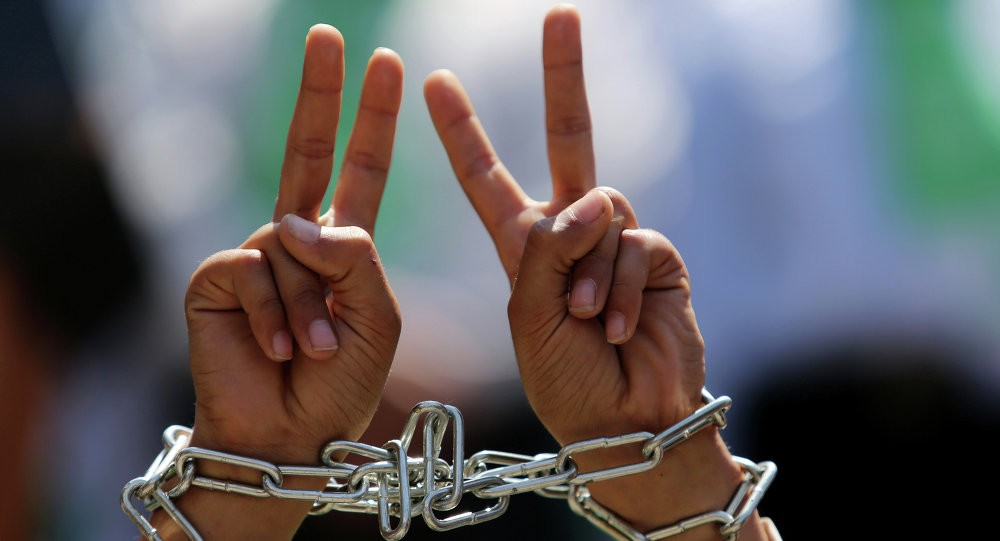 Occupied Palestine, (QNN) – Israeli court has administratively sentenced Palestinian detainee Saddam Saher al-Barghouti for four consecutive months without any charge.
On March 30, 2022, Israeli forces and intelligence officers broke into the house of al-Barghouti in the town of Beit Rima, north of Ramallah, ransacked it, and then detained him, according to Asra Media Office.
The office added that the Israeli court issued an administrative detention order against detainee al-Barghouti seven days later after being detained at the recommendation of Israeli intelligence.
It indicated that the court has indicted al-Barghouti for charges of having a secret file and posing a threat against the occupation state.
In March, the Israeli authorities issued at least 195 administrative detention orders against Palestinian citizens.
According to Palestinian statistics, about 4,850 Palestinians, including 34 women and 160 children, are currently languishing in Israeli detention jails.
Among them, close to 500 Palestinians are currently being held under Israel's illegal policy of administrative detention, under which prisoners can be held for renewable six-month periods without charge or trial.