Israeli forces arrest three residents of Sheikh Jarrah following court hearing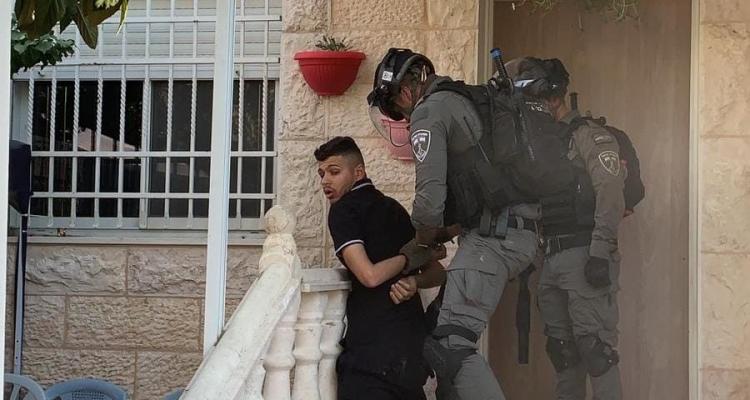 Occupied Jerusalem – Israeli forces on Monday arrested three residents of the Sheikh Jarrah neighborhood and attacked others after the Supreme court's hearing ended.
Eyewitnesses said that Israeli forces arrested Suhaib Siyam. They also broke into the house of Ghousheh and arrested Islam Ighteit and Gheith Ghousheh.
An Israeli Supreme Court hearing was organized today in order to reach a final decision regarding the forced expulsions of the neighborhood's residents.
Israeli Judges pressed residents to accept "protected tenants" status. Meaning they would stay in their homes for a few years, pay $460 annual rent to settler organization that brought the case against them. Residents rejected the Israeli offer.
Talking to Rosie Scammell, Muhammad El-Kurd, an activist, writer, and resident of the neighborhood, said "Why would we be living at the mercy of settlers? We have no protection whatsoever."
"Why would you pay rent to someone that doesn't own your house? That's why we refused the agreement."
Earlier on Monday, an Israeli settler opened fire at a Palestinian child in the Sheikh Jarrah neighborhood, wounding him.