Israeli forces attack Muslim worshipers marking 27th night of Ramadan in Al-Aqsa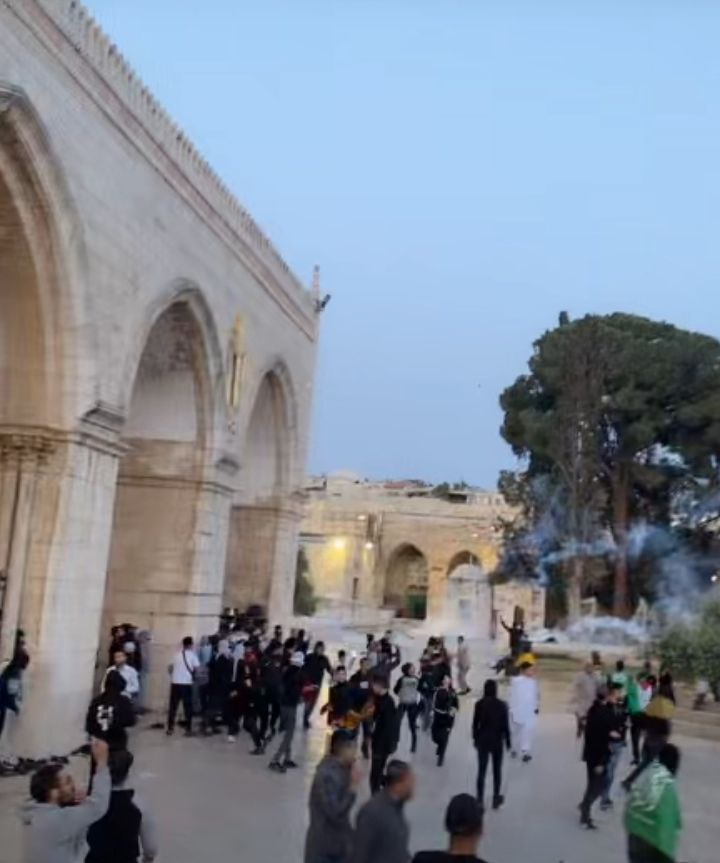 Occupied Jerusalem – Israeli occupation forces attacked, earlier on Thursday, Muslim worshipers in Jerusalem's Al-Aqsa Mosque by firing tear gas canisters.
Over 250,000 Muslim worshipers, mainly Palestinians, surrounded and filled the Al-Aqsa Compound, marking Laylat al-Qadr, the 27th night of Ramadan and a special night for many Muslims.
The faithful congregated at the mosque, one of Islam's holiest sites, on Wednesday evening, close to the golden-topped Dome of the Rock. Muslims believe the Prophet Muhammad ascended to heaven from the site.
However, local sources said, Israeli occupation forces on Thursday morning fired tear gas canisters at the worshipers gathering at the courtyards of the mosque after marking the special night and praying the Fajr prayer, in a bid to spoil the worshipers' happy time and to disperse them.
The forces also used a drone to drop the tear gas on the crowds of worshipers.
Local sources reported that the forces also searched several Palestinians after leaving the holy site.