Israeli forces attack Palestinian school children with teargas canisters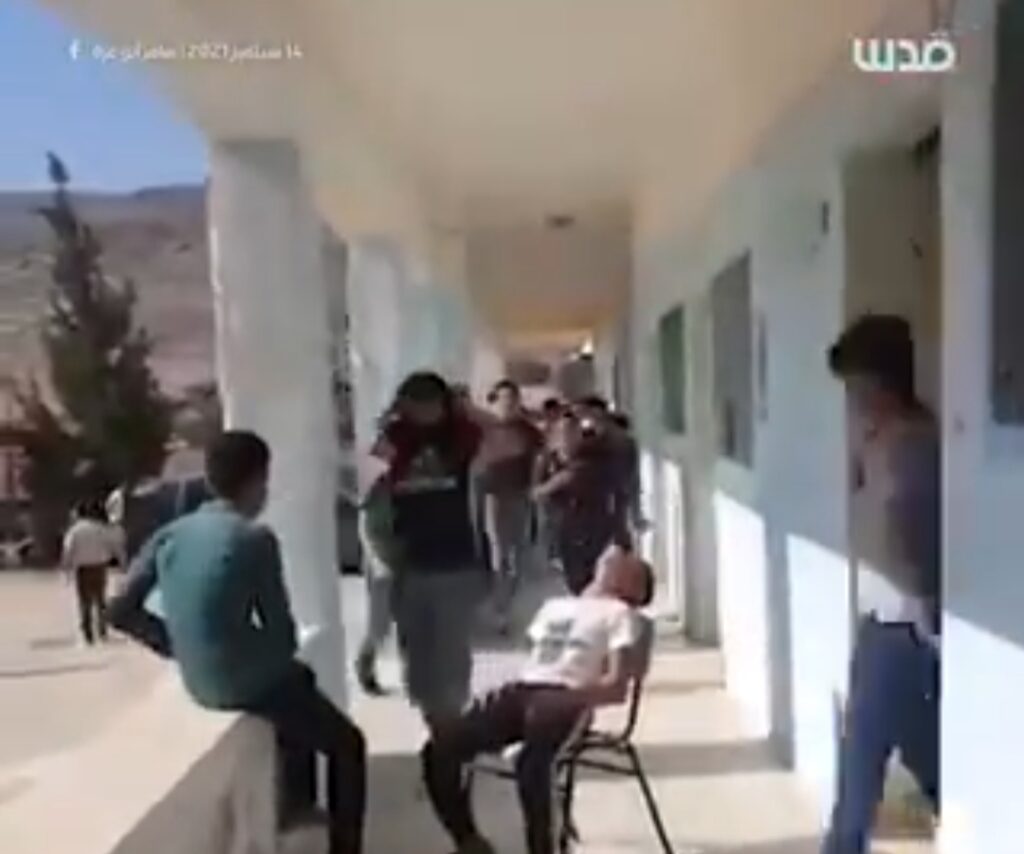 Tubas – Israeli occupation forces on Tuesday attacked Palestinian schoolchildren with teargas canisters in their school in Tubas in the occupied West Bank.
The Red Cross said that over 30 Palestinian students in an elementary school in the Tayasir village suffocated with teargas canister fired towards them by the Israeli occupation forces after they raided the village today.
Local sources said the forces fired teargas canisters directly and heavily towards the schoolchildren, resulting in suffocating dozens of them.