Israeli forces attack Palestinians at Damascus Gate in Jerusalem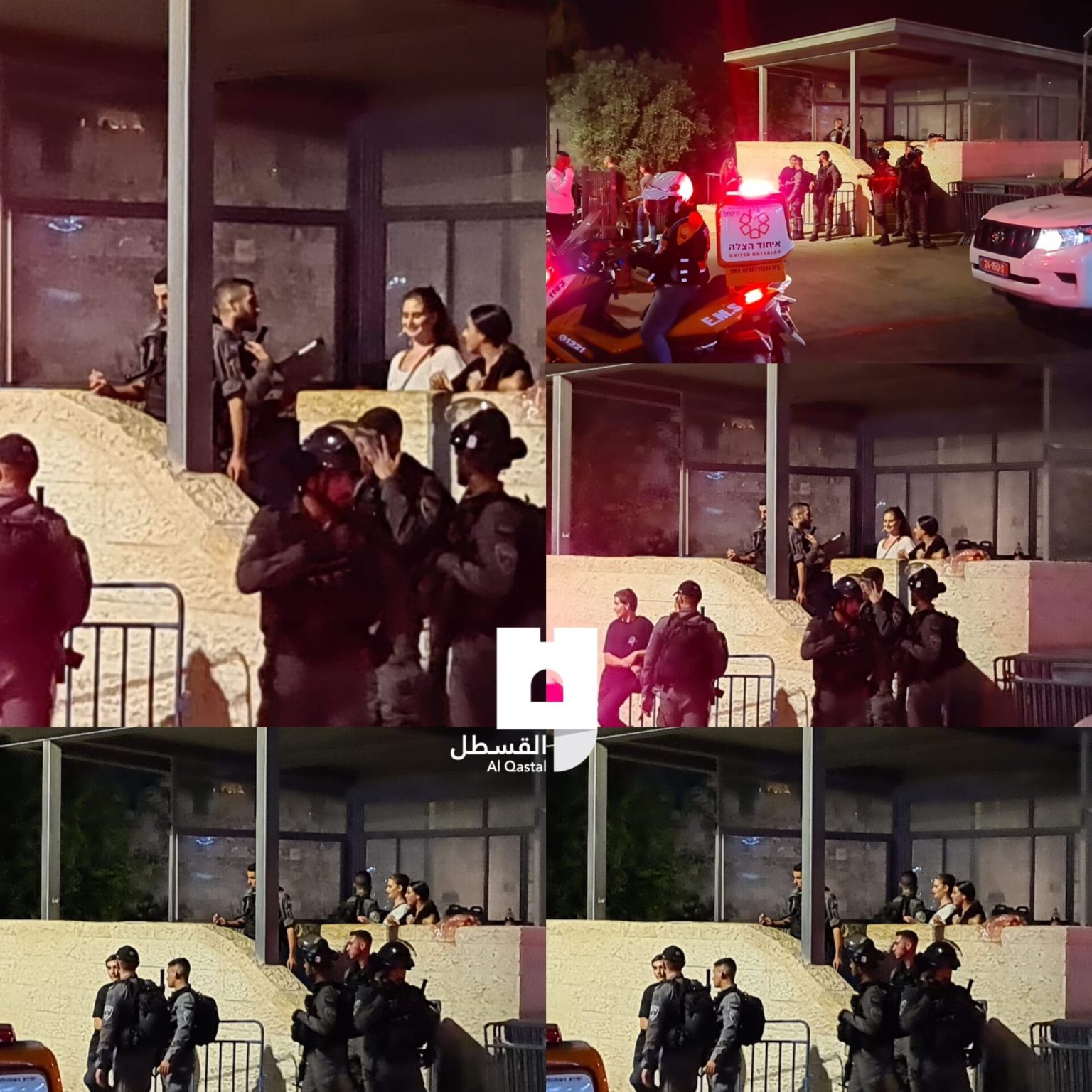 Occupied Jerusalem – Israeli occupation forces last night attacked Palestinians at Bab Al Amud (Damascus Gate), one of the Old City's entrances.
Local sources said that Israeli forces attacked Palestinians, brutally assaulted them and fired dozens of tear gas canisters.
A Palestinian young man was reportedly arrested by the forces after they brutally beat him.
قوات الاحتلال تعتقل شابًا من منطقة باب العامود بالقدس قبل قليل pic.twitter.com/EMlo50bfti

— AlQastal القسطل (@AlQastalps) July 15, 2021
Several others also suffocated with tear gas fired at them by the occupation forces, including an infant.
Palestinians last night raised the Palestinian flags over Bab Al Amud, in response to the Israeli settlers provocation, as settler groups have called for a massive raids into Al Aqsa mosque on Sunday amid Muslims' holidays to mark the so-called 'Tisha B'Av', a fast day which marks 'the destruction of the Temple', as zionists believe.
Palestinian flags were raised over Bab Al Amud (Damascus Gate) in occupied #Jerusalem by Palestinian youths, last night.#FreePalestine pic.twitter.com/Gc25IATIbc

— Quds News Network (@QudsNen) July 16, 2021
However, the planned raid will be on the 8th of Dhul Hijjah, one of the holy pilgrimage days in Islam.
Extremists groups also called for protests in the Old City on the same day.
Settlers' raids have increased during the last two weeks. An average of 200 fanatic settlers breaks into the holy mosque on a daily basis, according to the Directorate of Islamic Waqf.
The latest fight between the occupation state and the resistance was sparked by settlers' raids into Al Aqsa mosque as well as the Israeli ethnic cleansing against Palestinians in occupied Jerusalem.
Israeli forces always attack and assault Palestinian worhipers at the courtyards of the Mosque with sound grenades, rubber bullets and pepper gas.
The forces also station at the gates of the mosque and detain dozens of Palestinian young men and boys, after assaulting them.
Israeli occupation authorities allow settler incursions to the mosque since 2003, despite repeated objections and warnings by the Palestinian religious authorities as the visits provoke worshippers of the mosque.
Al-Aqsa Mosque is the third holiest site in Islam which located in occupied Jerusalem.