Israeli forces break into Al-Bustan neighborhood in Silwan, brutally assault residents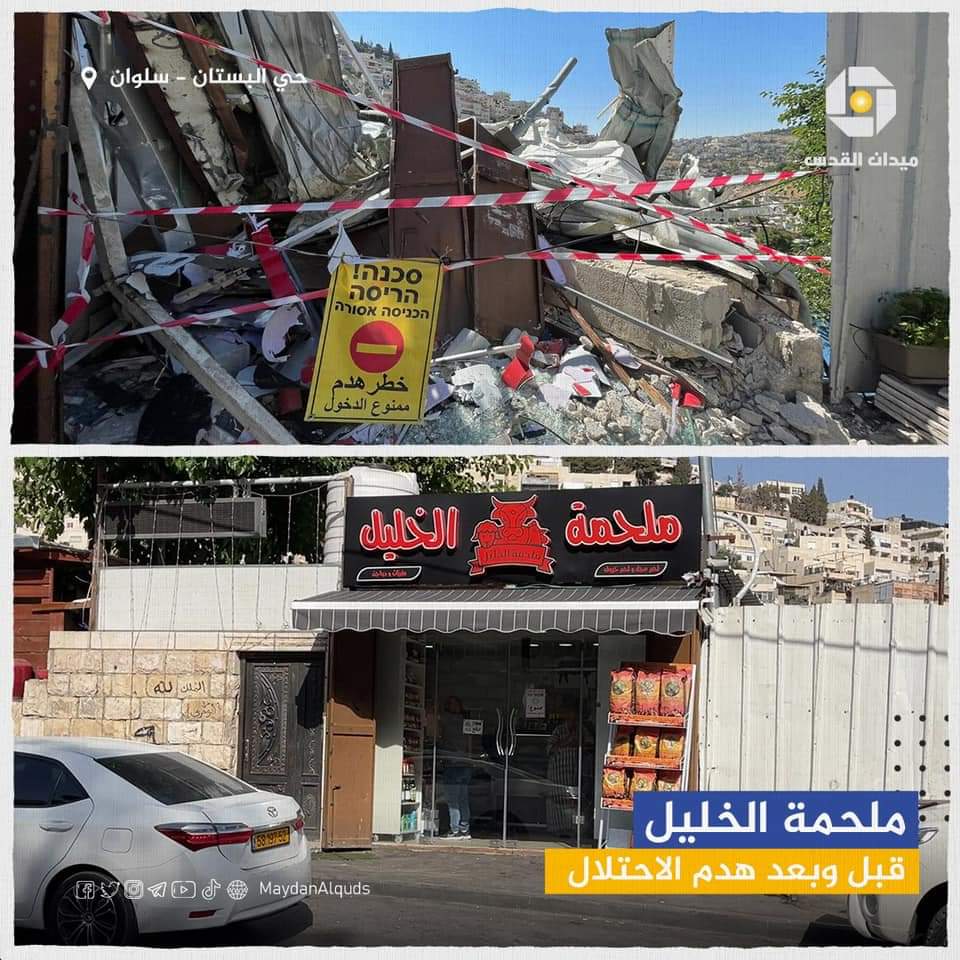 Occupied Jerusalem – Dozens of Israeli forces vehicles have broken into Al-Bustan neighborhood in Silwan in the occupied Jerusalem today, two days after the end of the 21-day Israeli deadline for 13 Palestinian families to self-demolish their homes in the neighborhood.
The forces have stormed the neighborhood and started demolishing Palestinian-owned structures in the area, including a commercial store.
The occupation forces have also fired tear gas canisters and stun grenades at the residents of the neighborhood when they started demolishing the structures. They were also seen brutally assaulting and beating the owner of the commercial store, Nedal Rajabi, after demolishing his store.
Other Injuries were reported as a Cameraman, identified as Labib Jizmawi, was injured while he's covering the demolitions in the neighborhood.