Israeli forces brutally assault, detain Palestinian youth in Jerusalem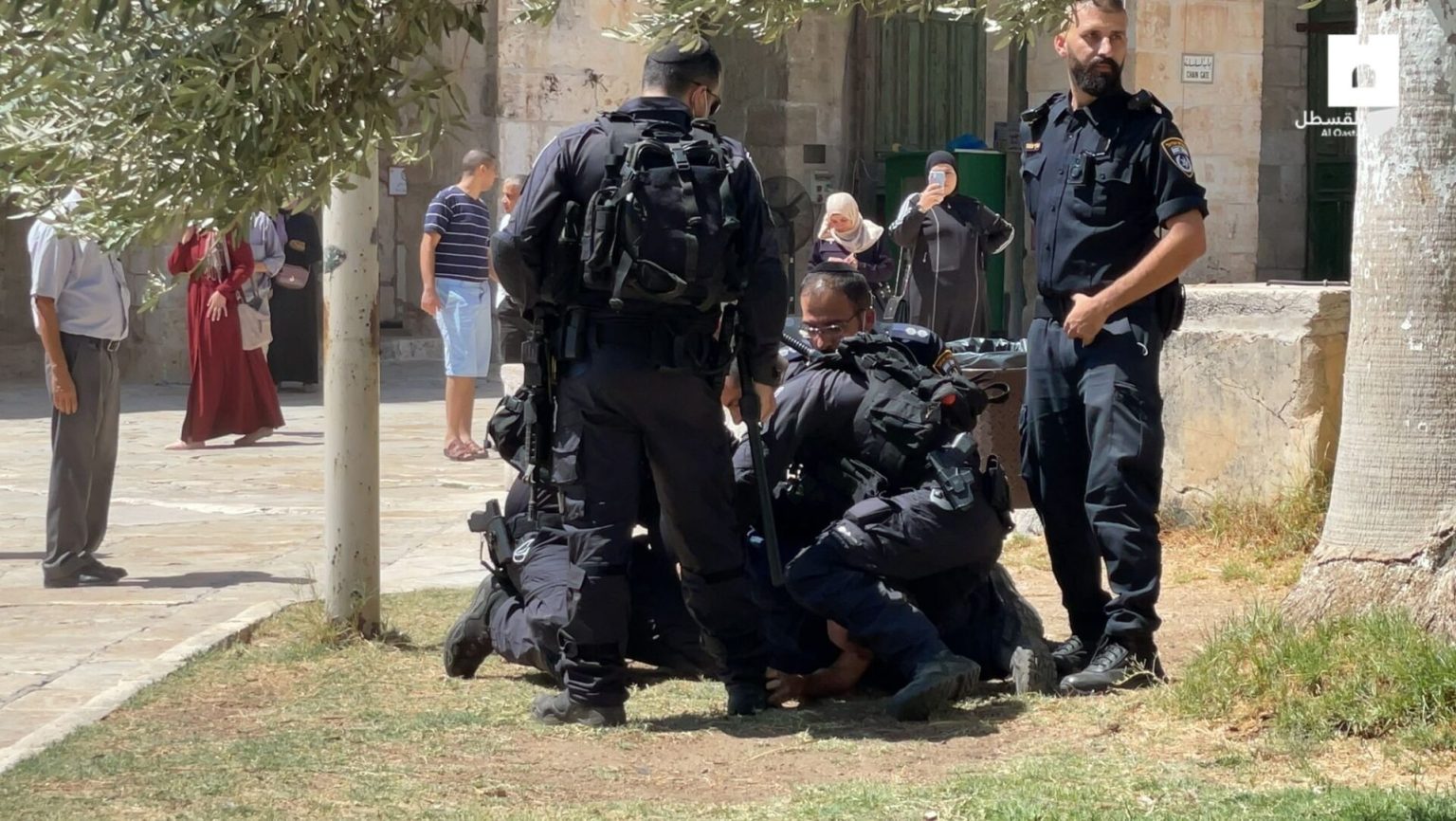 Occupied Jerusalem – Israeli occupation forces on Sunday brutally assaulted and detained a Palestinian youth with special needs in the courtyards of the Al-Aqsa Mosque in the occupied city of Jerusalem.
The forces were seen brutally tie the hands of the Palestinian young man with special needs, identified as Mohammed Burkan, while detaining him in the courtyards of the Al-Aqsa Mosque.
While allowing settler incursions of the mosque, the forces always detain, assault, and attack Palestinians and prevent them from entering the mosque as they station at the gates of the mosque.
Israeli occupation authorities allow settler incursions to the mosque since 2003 under the forces protection, despite repeated objections and warnings by the Palestinian religious authorities as the visits provoke worshippers of the mosque.
Al-Aqsa Mosque is the third holiest site in Islam which located in occupied Jerusalem.