Israeli forces brutally attack Palestinian student in Hebron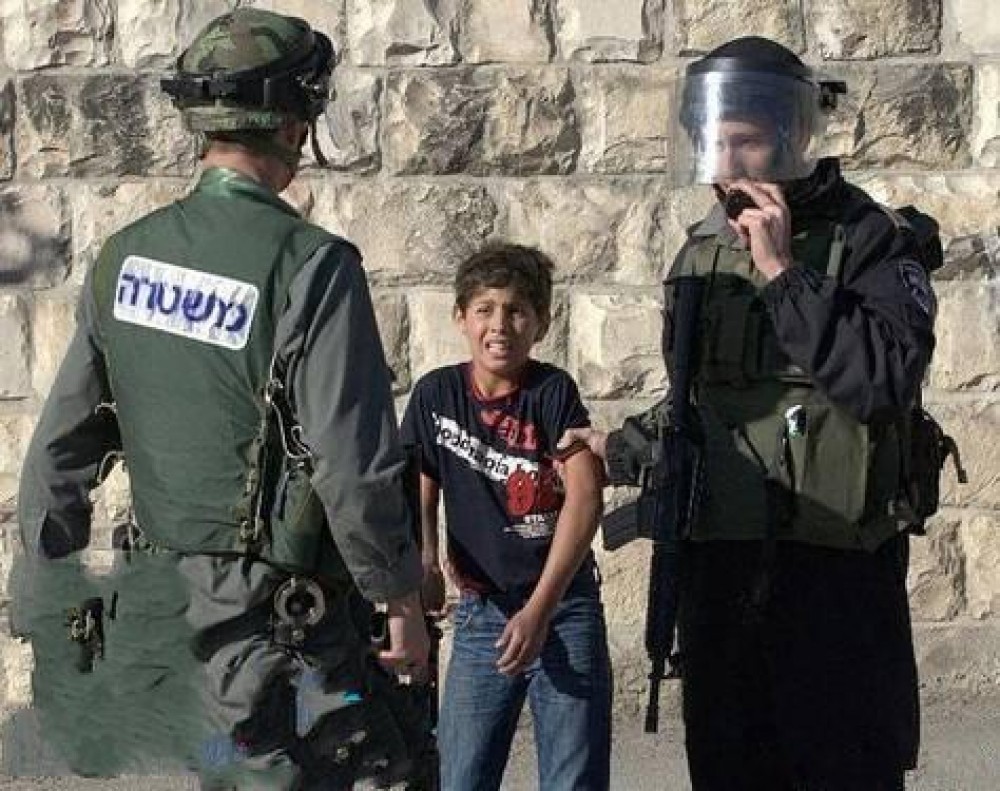 Hebron – Israeli occupation forces on Monday brutally attacked a Palestinian student in Hebron in the occupied West Bank.
The student's father, Raed Tamimi, said his 14-year-old son, Muntaser, was on his way to his school when the Israeli forces stopped him on the Abu al-Rish checkpoint, west of the Ibrahimi Mosque, searched his school bag, then brutally attacked and beat him, causing injuries in his head.
In the West Bank, education is compulsory for children under 15.
However, Israel's network of military checkpoints impedes the movement of all Palestinians, meaning that otherwise short journeys can take several hours.
For Palestinian children that must pass through Israeli military checkpoints to reach school, this results in missed class time, as well as subjecting children to violence, intimidation, and arbitrary arrest as children must interact with Israeli occupation forces on their way to school.
Israeli forces' attacks on schools and other education-related incidents, including attacks on educational personnel, threats of attacks, military use of schools, and other interferences with education, significantly impacted Palestinian children's right to access education.
In 2019, the United Nations documented 257 education-related incidents in the occupied West Bank, including East Jerusalem, and the Gaza Strip that impacted children's right to access education.
Palestinian children living under Israeli military occupation in the occupied West Bank, including East Jerusalem, and the Gaza Strip are routinely denied many rights: right to life, right to education, right to adequate housing, and are denied access to healthcare, among other rights denials inherent in a decades-long Israeli military occupation with no end in sight.