Israeli forces demolish Palestinian-owned house in Jerusalem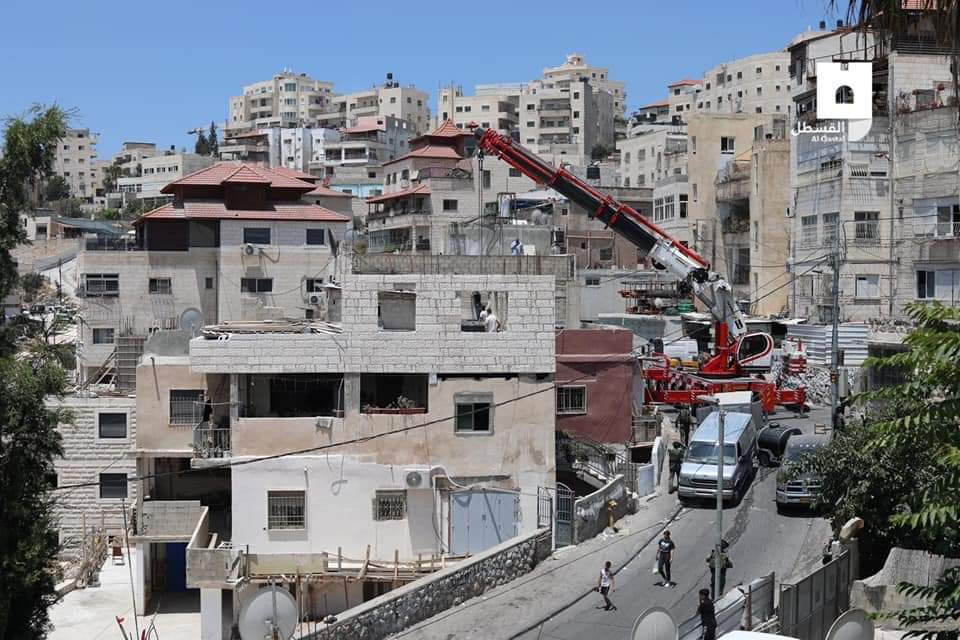 Occupied Jerusalem- Israeli occupation forces today demolish part of a Palestinian-owned house in the occupied Jerusalem neighborhood of al-Issawiya.
The Israeli municipality in the occupied city of Jerusalem demolished a house belonging to Mr. Mousa Hululu, a Palestinian resident in al-Issawiya neighborhood
In 2020, the occupation state forced over 20 native Palestinians in Jerusalem to demolish their houses under the pretext of having no construction permits.
The Israeli municipality prevents native Palestinians from building new houses or restoring old ones in occupied Jerusalem, while it increases illegal settlement in the holy city and the West Bank.