Israeli forces detain 15 Palestinians during multiple raids across occupied West Bank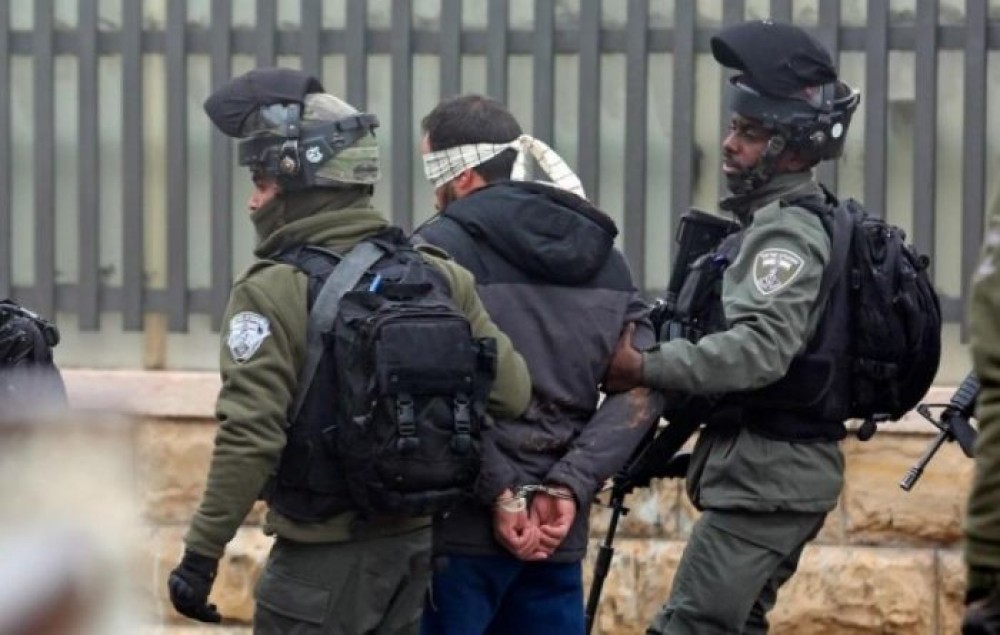 Occupied Palestine – The Israeli occupation forces on early Monday detained at least 15 Palestinian citizens during multiple raids across several districts of the occupied West Bank towns and cities.
Local sources reported that the Israeli forces detained nine citizens from the town of Husan, west of the city of Bethlehem.
The sources identified the detainees as Hamza Za'loul, Yusuf Sebatin, Mohammed Dawood Sebatin, Mohammed Bassel Sebatin, Ibrahim Hamamreh, brothers Sanad and Zeid Mohammed Hamamreh, Muhannad Hamamra as well as Mohammed Shusha.
The sources added that the Israeli forces also detained Youssef Freihat from al-Yamun, west of the city of Jenin.
As to the city of the Ramallah, the Israeli forces detained four citizens named as ex-detainee Khalil Ladadweh, Ayyub Abu Alya, Abdel Ghani al-Hajiji, and Sinar Hamad.
In Tubas, the Israeli forces detained ex-detainee Nasser Bani Matter from the city's town of Tammun.
Moreover, the Israeli forces detained two worshipers from the al-Aqsa Mosque Compound in occupied Jerusalem.
The Israeli occupation forces carry out raid and detention campaigns against Palestinian citizens across the occupied West Bank on a daily basis.