Israeli forces detain 5 Palestinian children in Hebron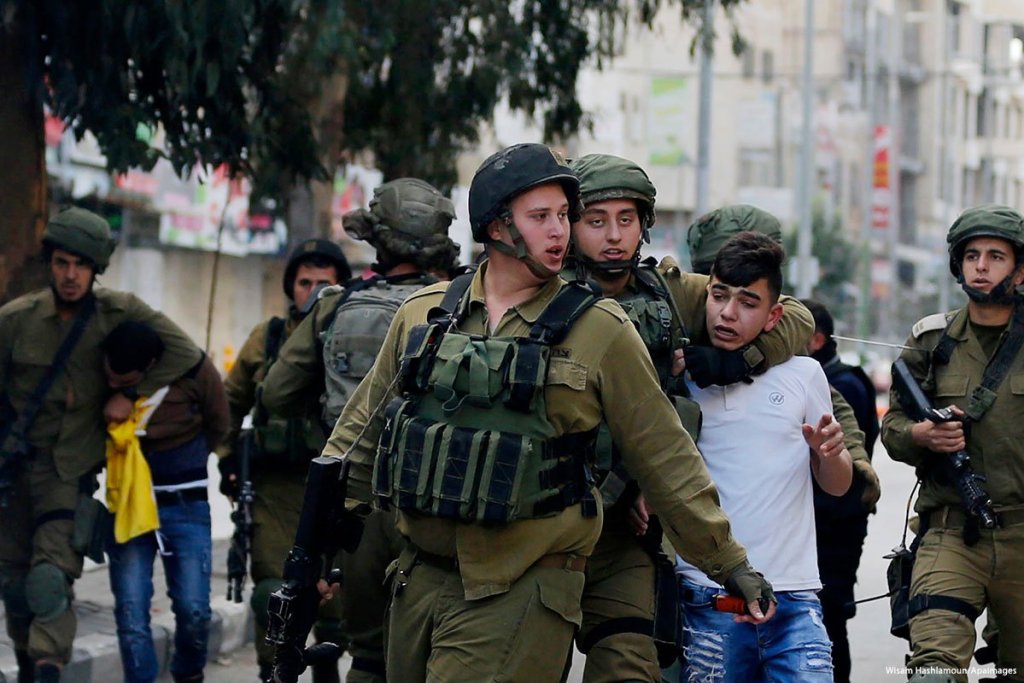 Hebron – Israeli occupation forces detained five Palestinian children during raids on Sa'ir town in Hebron, south of the occupied West Bank, in the early morning hours of Sunday, local sources said.
The Israeli forces stormed the town of Sa'ir and detained five children, all under the age of 15, after raiding and searching their homes.
The five are: Rashad Jaradat (14), Mousa Jaradat (14), Hesham Jaradat (14), Mohammad Khaled Jaradat (15), and Murad Mutawir (15).
Israeli forces frequently raid Palestinian houses almost on a daily basis all over the occupied West Bank, detaining Palestinians and searching their houses.
There are 4,850 Palestinian political prisoners held in Israeli jails, among the prisoners are 540 administrative detainees held without charge or trial, 225 child prisoners and 41 female prisoners.
In June only, 615 Palestinians, including 92 minors and 24 women, were detained by Israeli occupation, while 100 administrative detention orders were issued.