Israeli forces harass, arrest Palestinian woman in Jerusalem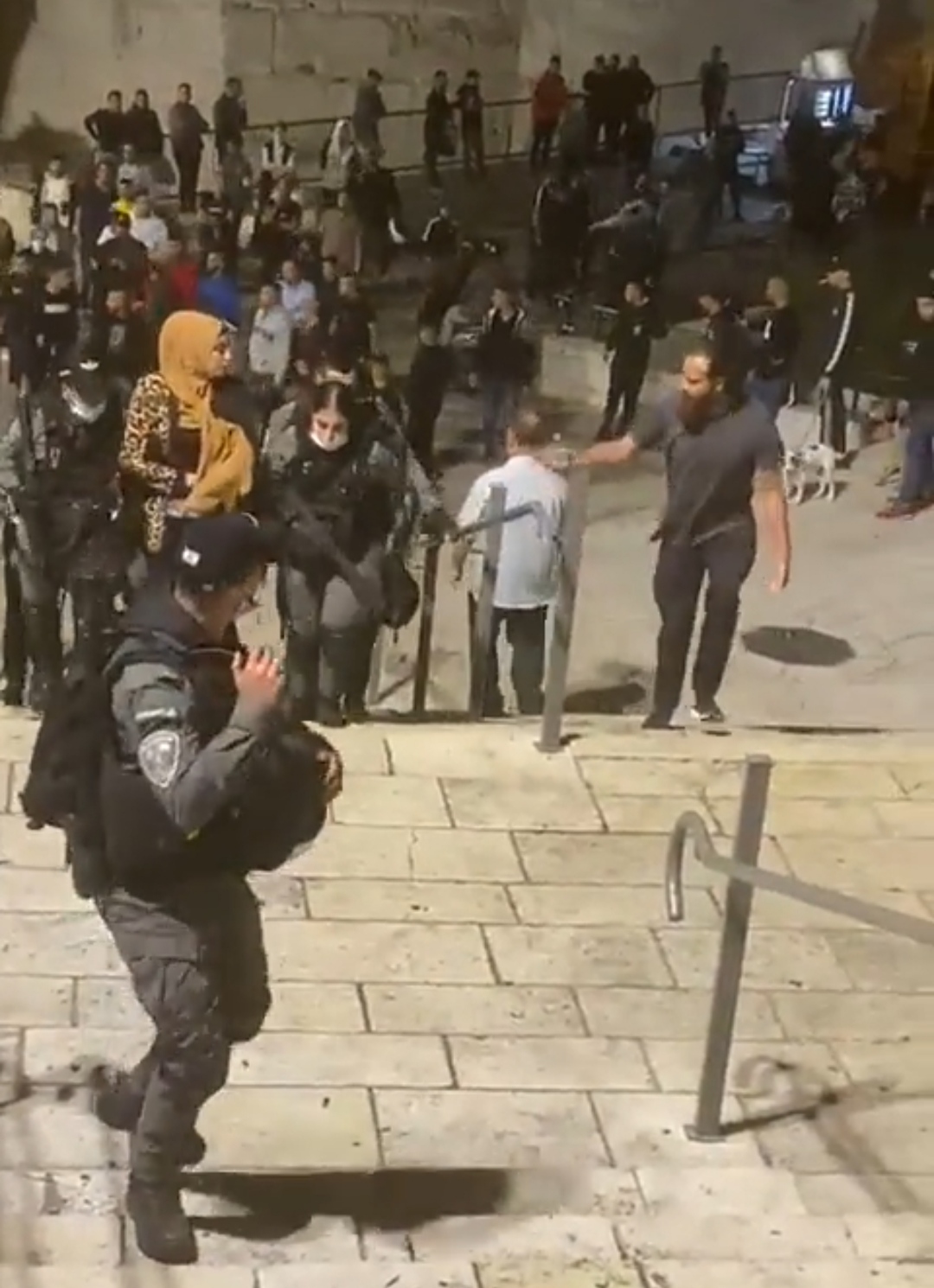 Occupied Jerusalem – Israeli occupation forces harassed and arrested a Palestinian woman in the Bab al-Amud plaza in occupied Jerusalem on Sunday night.
Over 12 Israeli forces soldiers last night surrounded the Palestinian woman in the Bab al-Amud plaza and then arrested her for no apparent reason.
Video footage shows Palestinians in the area tried to prevent the forces from arresting the woman, but the forces harassed and threatened them.
Israeli occupation forces detain a Palestinian young woman at Bab Al Amud (Damascus Gate) plaza in occupied #Jerusalem, last night.#IsraeliTerrorism #PalestinianLivesMatter pic.twitter.com/ijiAEVf1pJ

— Palestine Foundation | فلسطین فاؤنڈیشن پاکستان (@plf_pak) October 4, 2021
Bab al-Amud plaza has become the scene of a battle that included large numbers of Israeli police officers and forces, including mounted ones.
They wield water cannons to disperse Palestinians gatherings at the site, attack and arrest them.