Israeli forces kills Palestinian young girl near Hizma town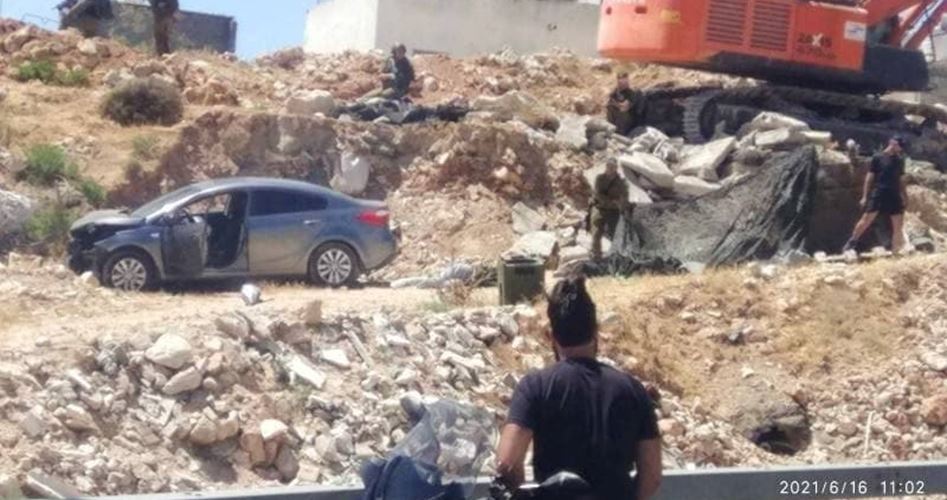 The Israeli occupation forces cold-bloodedly killed a Palestinian young woman near Hizma town in the northeast of Jerusalem.
According to Israeli claims, a woman driving a car tried to hit soldiers near Hizma town and then left the car with a knife in her hand in an attempt to stab one of them before she was critically wounded by gunfire and died of her wounds soon later.
The young woman was identified by Palestinian sources as 29-year-old Mai Afana from the nearby town of Abu Dis.
Eyewitnesses affirmed that the victim was driving her car at the entrance to Hizma town and mistakenly went through a small dirt road which Israeli forces started to build about a week ago.