Israeli forces make 30 detentions among Palestinians during violent raids on occupied West Bank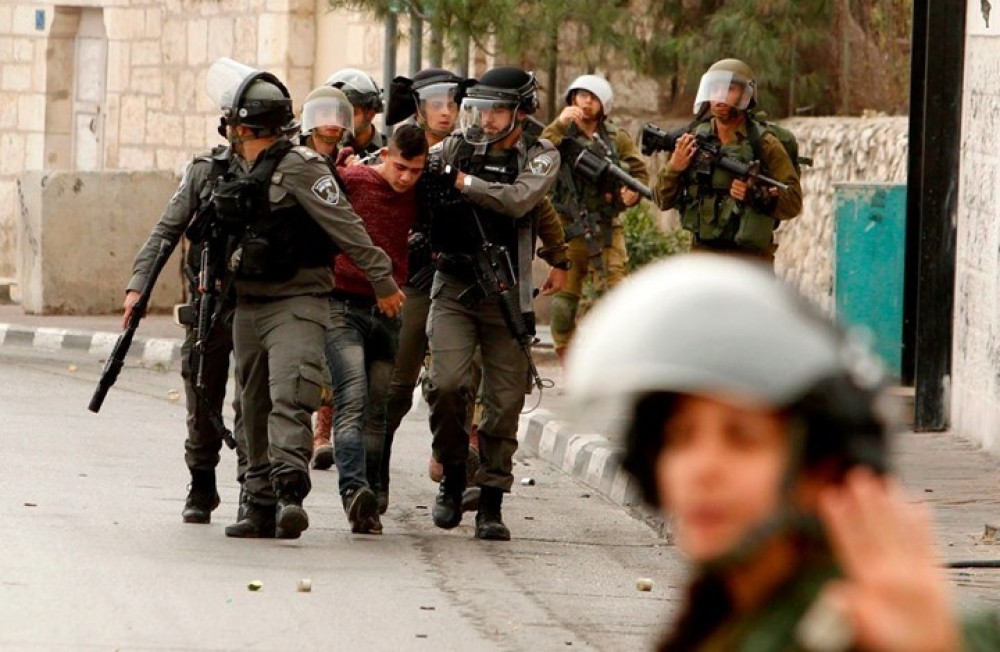 Occupied Palestine (QNN) – Israeli occupation forces (IOF) detained on Thursday at least 30 Palestinian citizens during multiple raids across various districts of the occupied West Bank.
According to local sources, the IOF detained 13 Palestinians in Nour Shams camp in Tulkarem, namely No'man Bardaweel, Ismail Jaber, Islam Fouda, Haytham Shehadeh, Sa'eed Jaber, Ayed Abu Harb, Uday Sha'ban, Ihab al-Ashkar, Ali Jaber, Anas Jaber, Mousa al-Masha, Ahmed al-Masha and Hasan al-Masha.
In Nablus, the sources added that the IOF also detained ex-detainee Amir Eshtiyeh from Rafidia, Mousa Duweikat from Balata, as well ex-detainee Malik Eshtiyeh from the village of Tell.
Moreover, the IOF detained ex-detainee Zaki Mer'i after storming his home in the town of Kafr Dan, west of Jenin, as well as detained brothers Majd, Mahram, and Imad Kamamji from the same town, while detained Mohammed Saida from al-Yamun town.
In addition, the IOF forces detained ex-detainee Hamza al-At'out from Ramallah.
In the same context, the IOF detained 20-year-old youth Omar Mousa, after raiding on his family's house in al-Khader town.
As to the city of Hebron, the IOF forces detained seven citizens identified as Abay Abu Mariah, Mahdi Awad, Amr Abu Ayyash, ex-detainee Jibril al-Atrash, Jamil Zama'ra, Muhammad Zama'ra, and Naseem Al-Titi.