Israeli forces open fire towards Palestinians in several West Bank areas, resulting in five injuries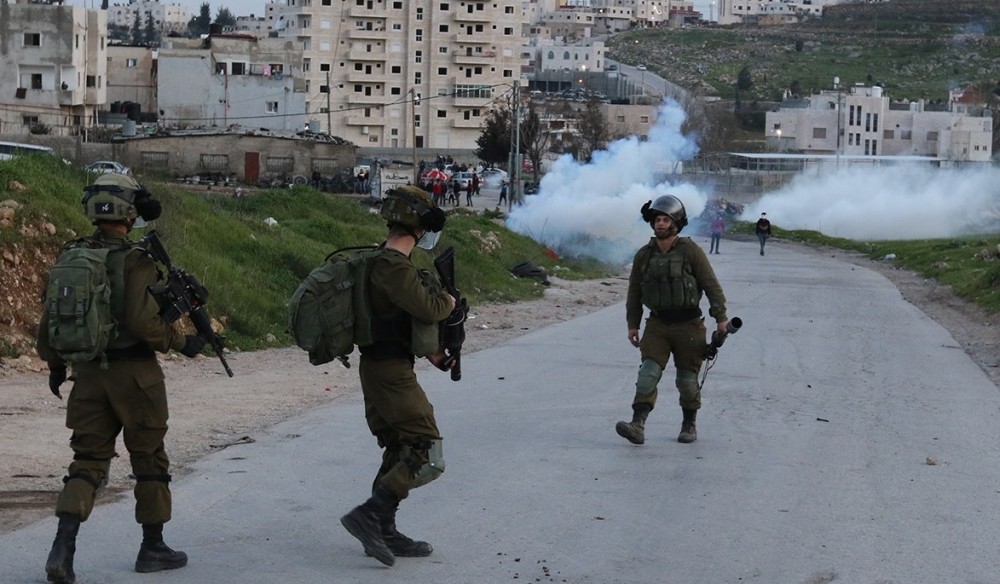 Occupied Palestine – Israeli occupation forces shot and injured at least five Palestinian citizens in multiple areas of the occupied West Bank.
Local sources reported that Israeli forces fired live bullets at Palestinian youths near the town Turmus Ayya, north of the city of Ramallah, resulting in two injuries among the youths.
The sources added that the Israeli forces detained the two youths, unidentified yet, after injuring them.
In addition, Israeli forces injured three youths with live bullets as well during confrontations that took place west of the city of Talkarem.
Locals in the area said that the Israeli forces fired live and rubber coated metal bullets towards the youths, resulting in sustaining three injuries among them to the thigh and to the back.
The locals added that the three injured youth were transferred to hospital for treatment.