Israeli forces shoot dead Palestinian, injure over 20 others in Gaza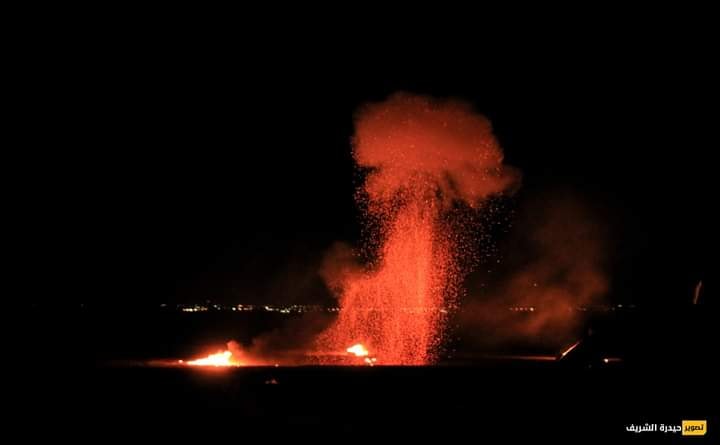 Gaza Strip – Israeli occupation forces on Thursday night shot dead a Palestinian and injured more than 20 others while participating in the peaceful protests on Gaza borders with the 1948-occupied territories.
A 26-year-old Palestinian man, identified as Ahmad Saleh, from Jabalia camp, was killed after being shot in the abdomen on Thursday by an Israeli sniper, according to Gaza's health ministry.
15 others were also injured with live bullets shot by the Israeli forces, including five children (one of them is in a critical condition).
10 others were also injured with rubber-coated metal bullets fired by Israeli forces and tear gas canisters thrown by Israeli drones at the protesters to disperse them, including a photojournalist and a paramedic.
For the third week, thousands of Gazans protested in the borders against the continuation of the Israeli suffocating siege of the strip, especially after the Israeli 11-day deadly aggression last May that killed at least 243 Gazans, including 67 children.
Watch | For the sixth day in a row, Palestinians take part in night confusion activities along borderline east of #Gaza , aiming to disturb the IOF and colonial settlers in adjacent settlements as part of activities to lift Israeli blockade imposed on #Gaza. #GazaUnderSiege pic.twitter.com/tsvesNjp4B

— Palestine Foundation | فلسطین فاؤنڈیشن پاکستان (@plf_pak) September 3, 2021
With the death of Saleh, the death toll of Gaza's protests increased to three: two men and a 12-year-old child.
A report by the United Nations, the European Union and the World Bank estimated that the damage caused in the 11-day Israeli bombardment of Gaza Strip was between $290m and $380m, while the recovery needs are projected at between $345m and $485m.
The Gaza Rapid Damage and Needs Assessment (RDNA) report also found that following the aggression, 62 percent of the population of Gaza is food insecure, adding that unemployment was already at 48 percent and poverty rates above 50 percent before the escalation.
The RDNA report found that most of the damage in Gaza from Israel's bombardment in May was caused to social sectors such as housing, health, education, and social protection and jobs, at an estimate of $180m.
"The housing sector alone represents almost 93 percent of the total damages to the social sectors," the report said.
Israel' has maintained a blockade on the Gaza Strip since 2007.