Israeli forces shoot, kill 16-year-old Palestinian boy near Bethlehem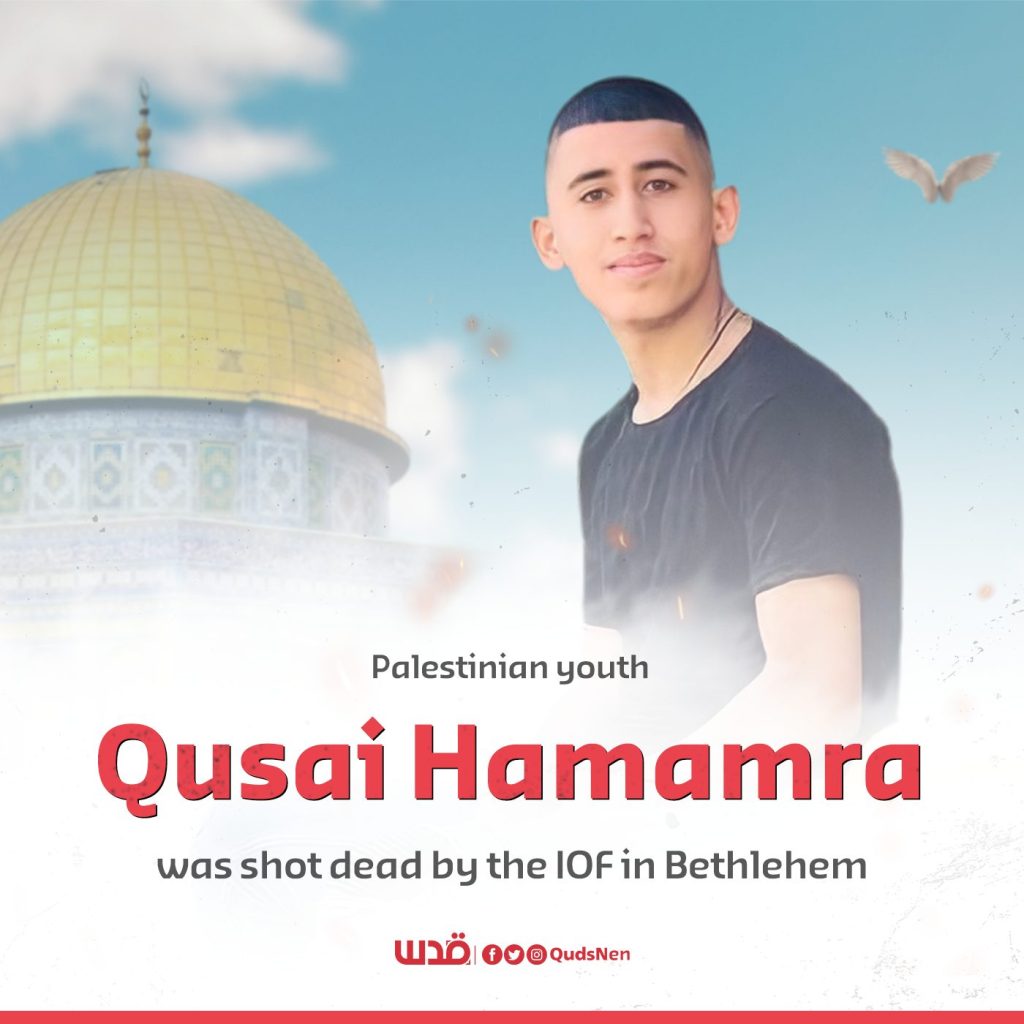 Occupied Palestine (QNN) – A Palestinian boy on Wednesday evening was shot and killed by Israeli occupation forces in the town of Husan near the city of Bethlehem.
Local sources reported that the Israeli forces targeted the boy with several live bullets and left him bleeding on the ground, preventing medics from approaching him until he died.
The child was later identified by the Palestinian Ministry of Health as 16-year-old Qusai Fuad Hamamra.
The sources added that fierce confrontations erupted in the town of Husan between Palestinian youths and the Israeli forces that broke into the town.
They indicated that the Israeli forces sealed off the entrances into the town, and extensively targeted the Palestinian youths with bullets and tear gas canisters.
It's noteworthy to mention that at least 43 Palestinians, including women and children, have been killed by the Israeli occupation forces since the beginning of 2022.