Israeli forces suppress vigil held in Umm Al-Fahm in protest against Israel's aggressive raid of Al-Aqsa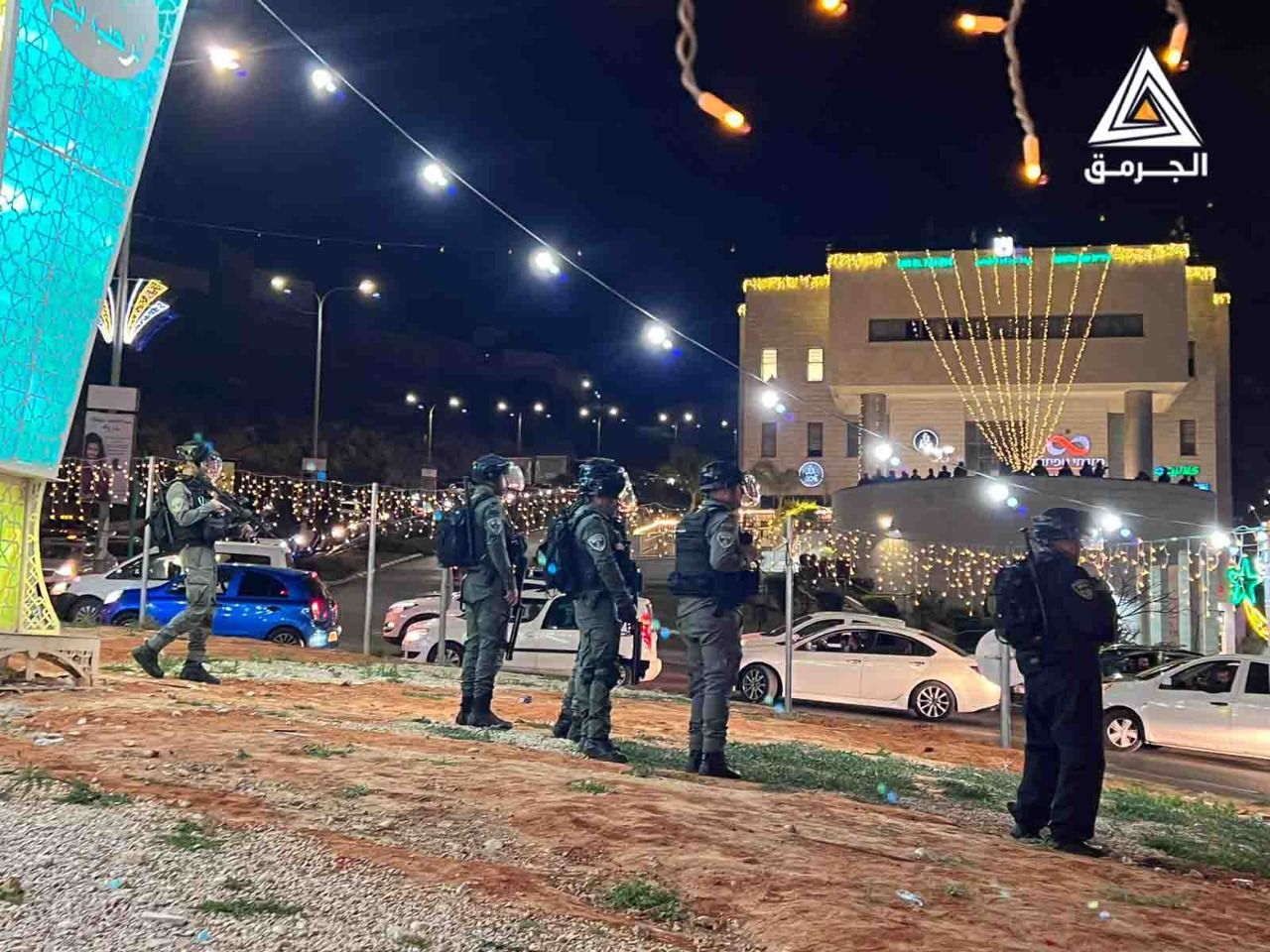 Umm Al-Fahm – Israeli occupation forces have violently suppressed a vigil held in the city of Umm al-Fahm in the north of 1948-occupied Palestine in protest against Israel's aggressive morning raid of Al-Aqsa mosque.
On Friday evening, hundreds of Palestinians took part in a vigil organized in Umm Al-Fahm to protest against the Israeli forces assault and raid of the Al-Aqsa mosque at dawn on Friday.
However, the Israeli occupation forces violently stormed the city and suppressed the vigil.
The forces also attacked the peaceful protesters, local sources said