Israeli occupation authorities order to confiscate hundreds dunums of Palestinian lands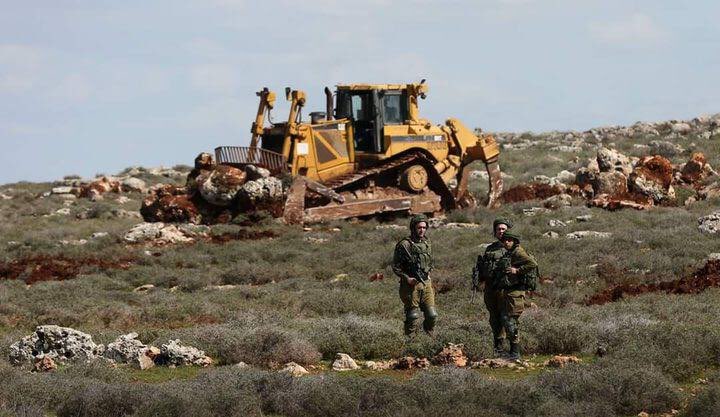 Bethlehem – The Israeli occupation authorities issued an order to confiscate hundreds of dunums of Palestinian lands in Kisan village, south of Bethlehem in the occupied West Bank.
In a bid to increase settlement expansion, Israeli occupation authorities ordered the confiscation of a land, located southeast of the Kisan village and belonging to the Awadallah family, to be turned into a nature reserve and to expand the nearby Abi HaNahal settlement, the Wall and Settlements Resistance Commission said.
Kisan is a small village located about nine kilometers from the southeastern part of Bethlehem and embraces a built-up area of 52 dunums with a population of around 500 people, most of them are farmers depending on raising livestock and agriculture, and the others are laborers.
After the 1967 war, Kisan was exposed to Israeli colonization activities and since 2000, the village is still threatened by the expansion of settlements, as a large part of the Palestinians' agricultural lands is confiscated and many houses have been demolished.
In 1988, the village suffered from the Israeli policy of house demolitions. In total, thirty houses were demolished under the pretext that the region is a closed military area.
In May 2000, 200 dunums of Kisan lands that used to be for agricultural and grazing purposes were seized by Israeli occupation authorities.
There are nearly 700,000 Israeli settlers living in 256 illegal settlements and outposts scattered across the occupied West Bank, including East Jerusalem. Israeli settlements are illegal under international law, particularly the Fourth Geneva Convention.