Israeli police assault protesters in Sheikh Jarrah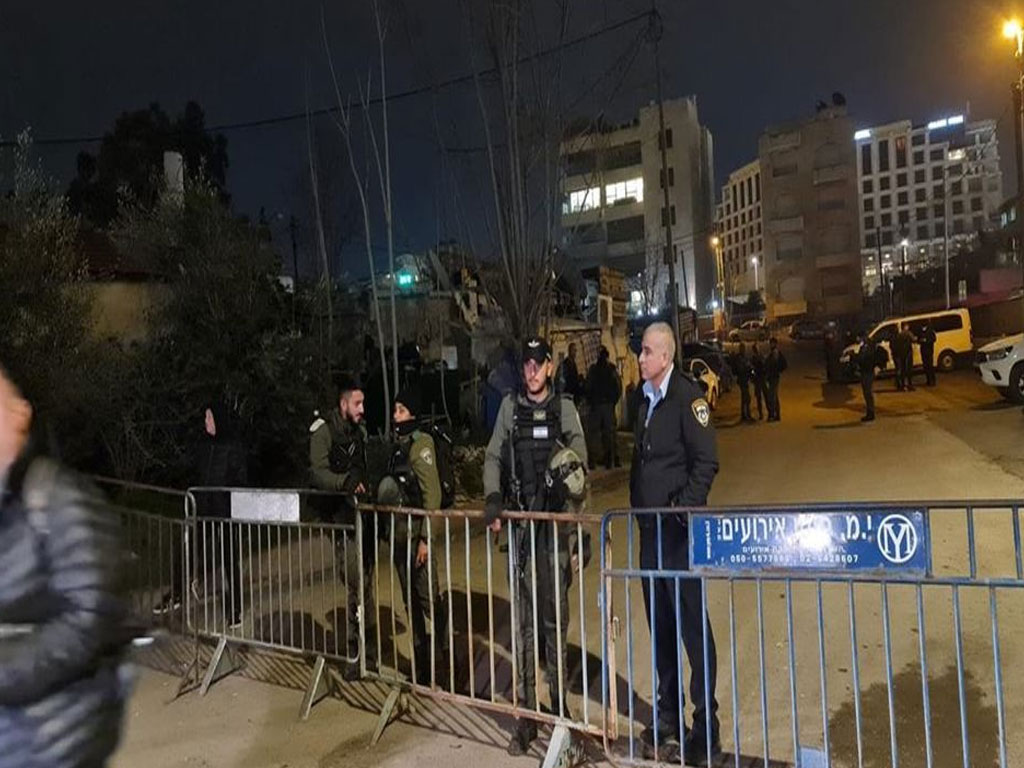 OCCUPIED JERUSALEM – The Israeli occupation police assaulted on Friday afternoon Palestinian citizens and supporters as they were rallying in the east Jerusalem neighborhood of Sheikh Jarrah in protest at Israeli violence and in support of the local families.
According to local sources, hundreds of local residents and supporters, many of them from Umm al-Fahm City in 1948 occupied Palestine, flocked aboard their cars to the neighborhood in Jerusalem.
Footage circulated on the Internet showed police officers assaulting the protesters in different ways, including beating them with clubs.
The protesters chanted slogans calling for protecting and supporting the Sheikh Jarrah residents and condemning Israeli violations against Palestinian families.
For eight days, the families in Sheikh Jarrah have been exposed to assaults and provocations by extremist Jewish settlers and police forces.
Residents of Sheikh Jarrah say the intensified Israeli police and settler presence in the area come to lay the groundwork for a Palestinian family's imminent forced displacement next month.
Meanwhile, Israeli police forces assaulted Palestinian citizens and young men in al-Wad street in the Old City of Jerusalem.
Local sources said that police officers arrested two young men after assaulting them in al-Wad street and wounded a journalist in his head after attacking him with clubs as he was covering the events.