Israeli police shoot young Palestinian man in Occupied Jerusalem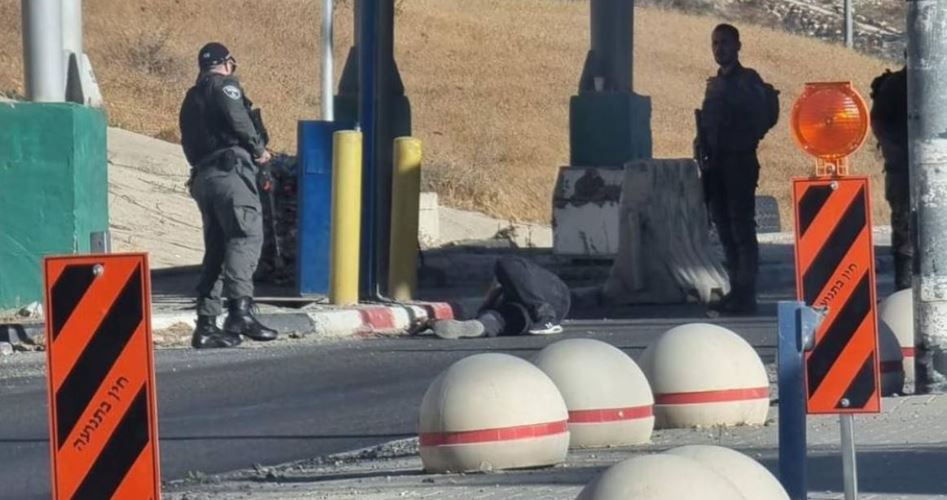 OCCUPIED JERUSALEM, (The Palestine Information Centre)The Israeli police forces opened fire at a young Palestinian man for allegedly carrying out a stabbing attack near Occupied Jerusalem.
Hebrew media sources claimed that a young Palestinian man attempted to carry out a stabbing attack at the Al-Mazmoria checkpoint linking Bethlehem and Occupied Jerusalem. No injuries were reported during the alleged attack.
The suspect was "neutralized," the Israeli sources added.
The Israeli police said that the young man pulled out a knife and tried to stab one of the soldiers at the Al-Mazmoria checkpoint before being shot dead.
Eyewitnesses confirmed that the young man was shot and left bleeding for a long time without receiving medical aid.
No Palestinian official source has confirmed the incident as of the time of writing.