Israeli settlers attack Israeli solidarity activists planting trees with Palestinian farmers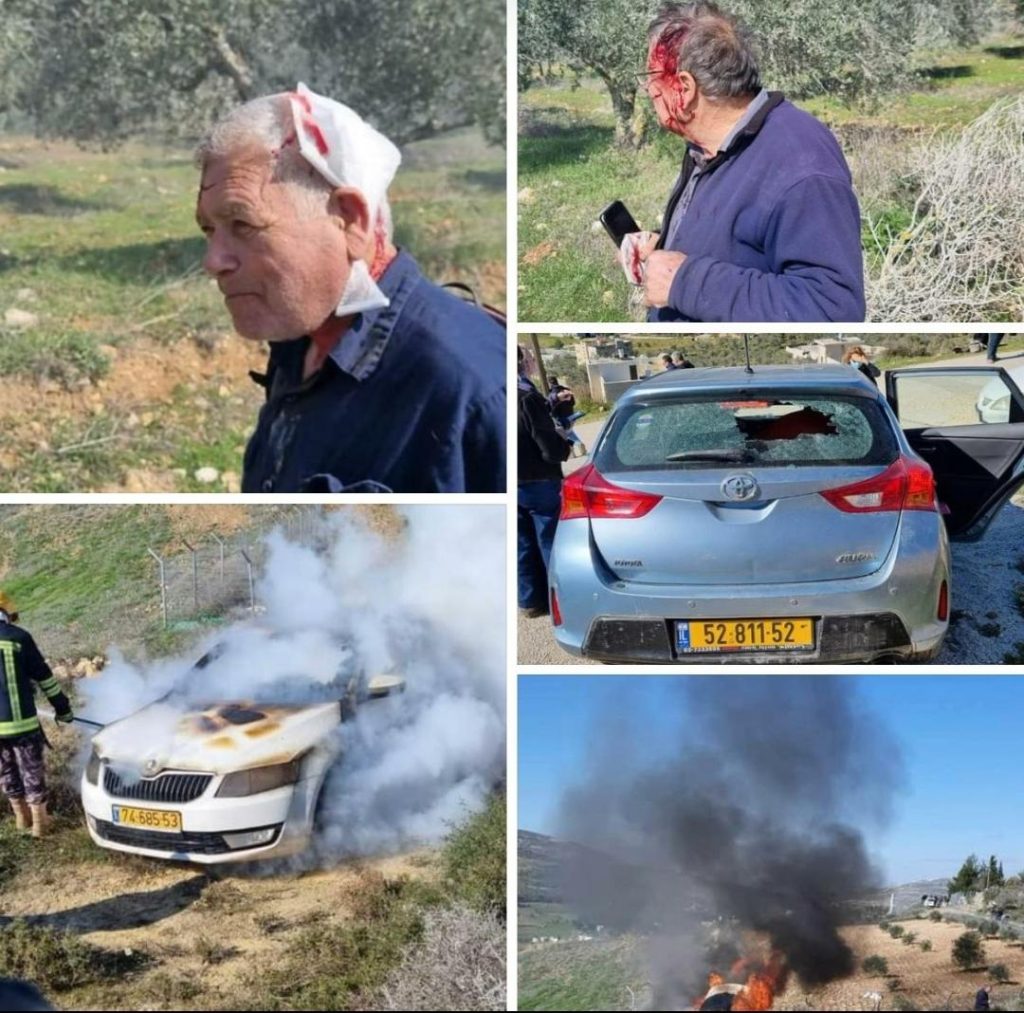 Nablus – Dozens of masked Israeli settlers on Friday brutally attacked and beat Israeli solidarity activists while assisting Palestinian farmers in planting olive trees in the village of Burin, in the occupied West Bank city of Nablus, before stoning and setting one of their cars on fire.
Video footage circulating on social media from the scene shows that a group of 15 masked Israeli settlers, from the nearby illegal outpost of Givat Ronen, with clubs, stones, gas, and Molotov cocktails swarmed upon staff and volunteers from Rabbi 4 Human Rights (RHR) from the Olive Harvest Coalition.
The settlers then started attacking, beating and hurling stones at four Israeli activists, severely injuring them.
They could also be seen in the video beating an activist on his head with a club.
They also set fire to one of the volunteer's cars.
A volunteer could be heard in the video saying "They can kill us!"
The occupation forces arrived at the scene only after the extremist settlers left.
There has been a sharp spike in settler violence against Palestinians and their properties in the occupied Palestinian territories.
The violent acts include beating, throwing stones, issuing threats, torching fields, destroying trees and crops, stealing crops, using live fire, and damaging homes and cars.
There are 280 illegal settlements in the West Bank, which are home to more than 440,000 Israeli settlers.
In 2021, there were 135 recorded incidents of stones thrown at Palestinians, up from 90 in 2019, and 250 additional violent incidents, compared to 100 in 2019.