Israeli settlers raid, confiscate Palestinian land in Jerusalem's Silwan neighborhood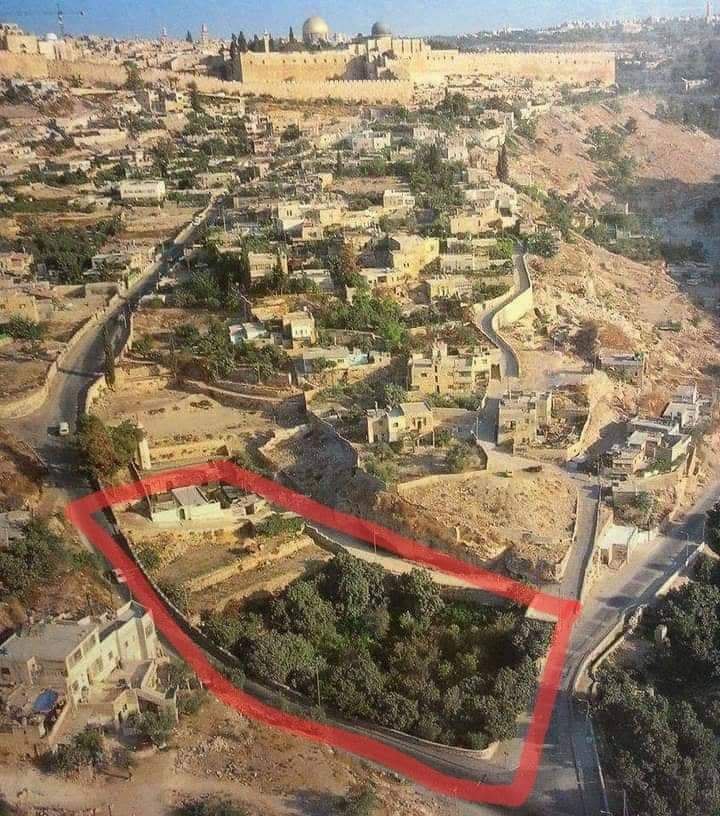 Colonial Israeli settlers, backed by Israeli forces, broke into the Silwan neighborhood in occupied Jerusalem this morning and confiscated a plot of Palestinian land.
Local sources said that the 5-dunum plot of land is owned by the Greek Orthodox Church and the Sumrin family in Silwan has had a contract to cultivate and benefit from the land for the past 70 years.
Sources reported that the settlers have been trying to take over this plot of land for a while, which prompted the Sumrin family to go to court to stop the confiscation.
However, the settlers broke into the land under the Israeli forces' protection in the early morning hours and started fencing it and cutting trees surrounding the land. The settlers then set up rooms in the land and put up surveillance cameras.
Residents tried to prevent the settlers and the forces from confiscating the land. However, confrontations erupted between the residents and the forces who arrested three youths and assaulted people, including women and young men.