Israeli settlers uproot over 60 old olive trees from Palestinian land in Salfit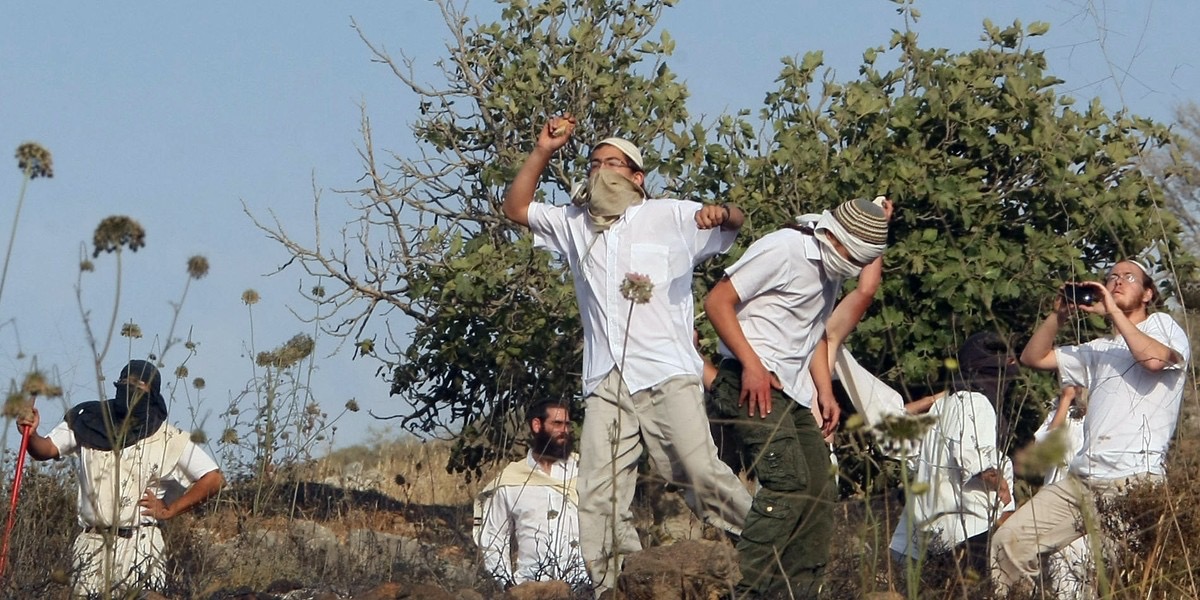 Salfit – Israeli settlers on Wednesday uprooted and vandalized over 60 old olive trees from a Palestinian-owned land, in Kafr al-Dik village, west of Salfit city.
Local residents said the settlers uprooted nearly 60 olive trees, aged at least a hundred years, from a Palestinian land in the Kafr al-Dik.
The colonial settlers came from the illegal settlement of Brukhin.
Palestinians see the destruc­tion of their trees and settler attacks as ways to erase Palestinian iden­tity and force them to cede more land to 'Israel'.
Palestinians regard ancient olive trees as a symbol of their connection to the land.
Olives are Palestine's most important crop, whose oil is exported around the globe and whose annual harvest is a crucial source of income for thousands of farming families.
Olive cultivation contributes up to $100 million in income for some of the poorest Palestinian communities, OXFAM once said in a report.
Regarding Salfit, 'Israel' continues to confiscate more lands of Salfit in order to expand the Ari'el settlement and build dozens of new settlement units on the Palestinian lands.
'Israel' and its settlers seized more than 5,000 dunums in order to enlarge the Ari'el settlement and steal the lands of the citizens adjacent to it.
There are 18 Palestinian communities in Salfit compared to 24 Israeli settlements between residential and industrial areas.
The percentage of lands allocated for Palestinian construction in the province is only about 6% of the total area while 9% are allocated for the Israeli settlers.
Ari'el is one of the largest settlements in the West Bank built on thousands of dunums of Palestinians' lands.
Salfit is choking from the large number of settlements and industrial zones on its lands, as they exceed the number of villages and towns of the city.
There are nearly 700,000 Israeli settlers living in 256 illegal settlements and outposts scattered across the occupied West Bank, including East Jerusalem.
Israeli settlements are illegal under international law.