Israeli settlers vandalize multiple vehicles during attacks on Palestinian village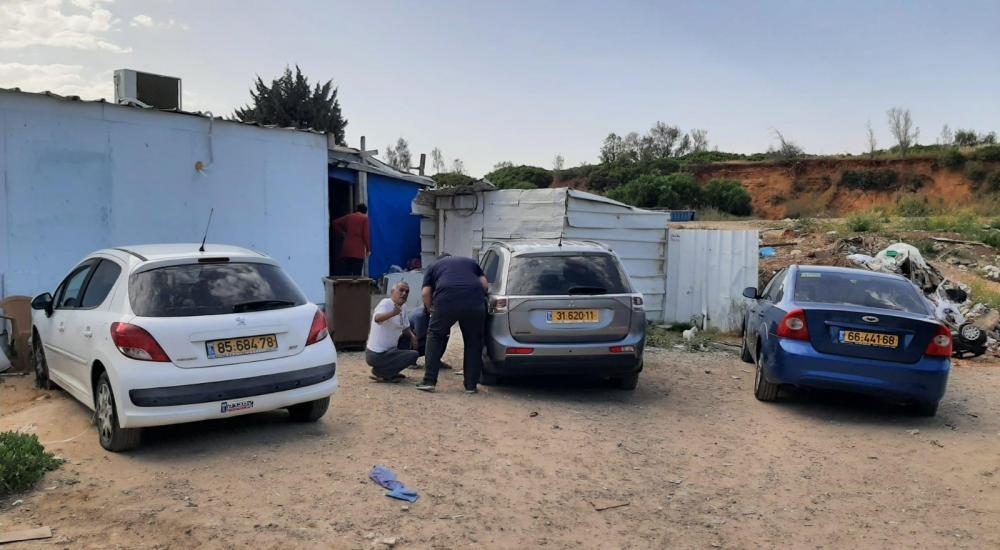 Occupied Palestine  – Extremist Israeli settlers have vandalized Palestinian-owned vehicles and spray-painted racist and anti-Arab slogans on several walls in Jisr az-Zarqa village in the Palestinian territories occupied in 1948.
The village residents awoke on Monday to find the tyres of dozens of cars slashed by the extremist settlers.
Local activist Sami al-Ali said that members of the so-called Israeli 'price tag' gangs broke into a neighborhood in the southwest of Jisr az-Zarqa village, vandalized vehicles and scrawled racial graffiti on walls.
Activist al-Ali added that the extremist settlers slashed the tyres of about 35 vehicles in three different locations in the neighborhood.
Israeli settlers attack Palestinians and their properties on a daily basis across the occupied territories under the so-called "Price Tag" banner. Such attacks always go unpunished by the Israeli occupation authorities.
These attacks often include assaults on Palestinians, slashing tyres, painting anti-Arab slogans, in addition to the cutting down of trees belonging to Palestinian farmers.