Israeli settlers vandalize Palestinian vehicles, write racist graffiti on walls of houses in Ramallah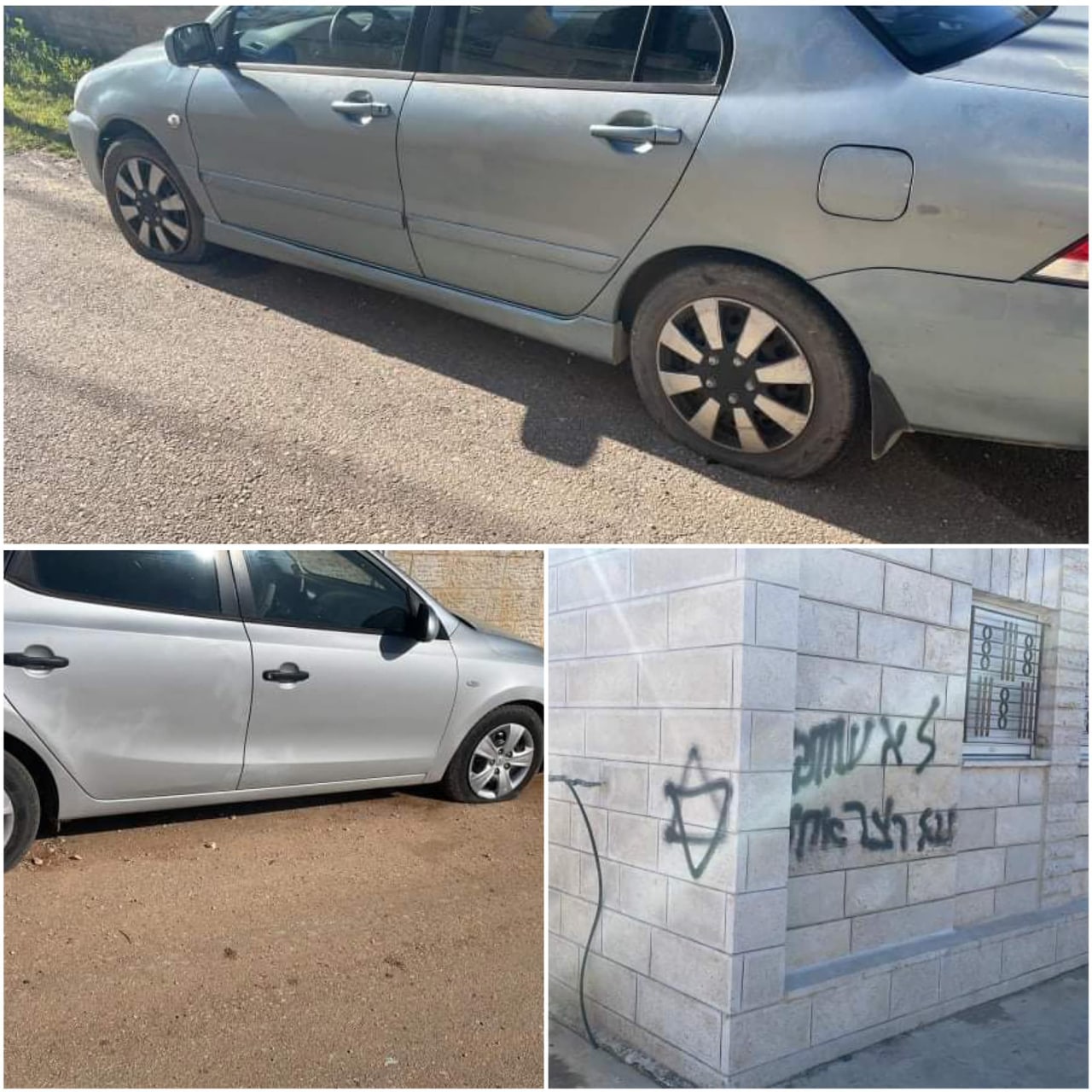 Ramallah – Extremist Israeli settlers on Monday morning vandalized several Palestinian-owned vehicles in Turmus Ayya town, north of Ramallah.
Local sources said a group of Israeli fanatics sneaked into the town during the early morning hours.
They slashed tires of several Palestinian-owned vehicles.
They also spray-painted walls of nearby houses with hate graffiti in Hebrew.
Last week, local sources reported that Israeli settlers uprooted 200 young olive trees in Turmus Ayya near the illegal settlement of Ariel.
The settlers also painted signs in the area with the words "revenge" and "Be'er Sheva war."
Earlier today, Israeli settlers also torched several Palestinian-owned vehicles in Jaloud village, south of Nablus.
There has been a sharp spike in settler violence against Palestinians in the OPT.
The violent acts include beating, throwing stones, issuing threats and torching fields.
The violence acts also include destroying trees and crops, stealing crops, using live fire, and damaging homes and cars.
There are nearly 700,000 Israeli settlers living in 256 illegal settlements in the occupied West Bank, including East Jerusalem.
Israeli settlements are illegal under international law.