Israeli soldiers savagely humiliate Palestinian youths at Jerusalem checkpoint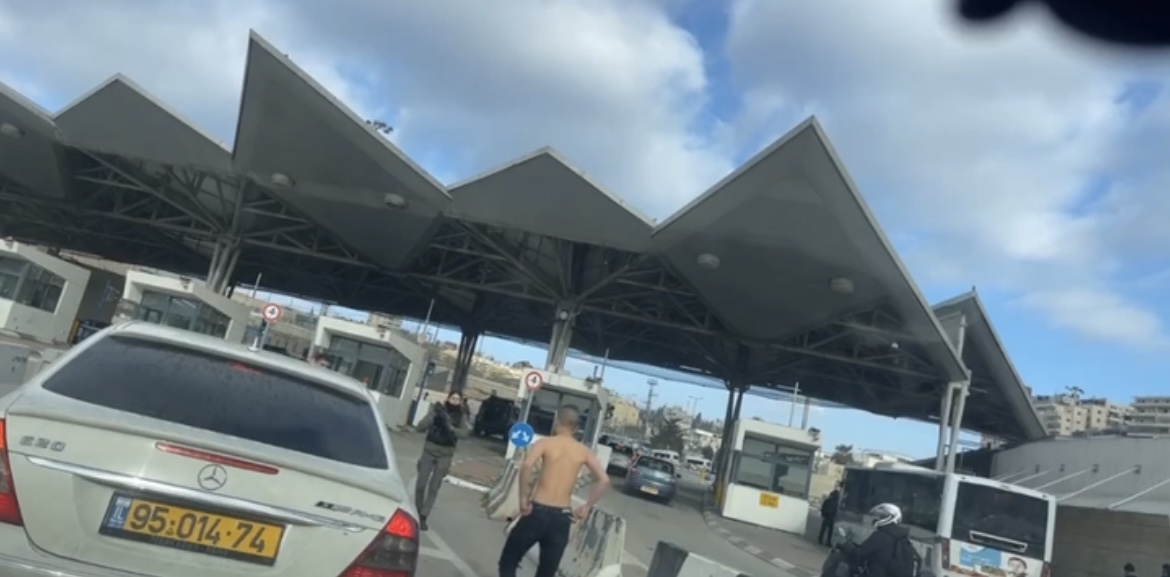 Well-armed Israeli occupation soldiers savagely humiliated Palestinian youths, this morning, at the Shufat checkpoint in occupied Jerusalem.
Video footage taken from the scene shows well-armed Israeli occupation soldiers forcing a Palestinian youth to take his shirt off in the cold weather before physically assaulting and arresting him when he started to complain.
The youth's sister was also assaulted by a female Israeli soldier when she tried to prevent the soldiers from beating her brother and documenting their brutal attack.
Local sources reported that Israeli occupation forces have imposed today strict arbitrary restrictions on the movement of Palestinians through the checkpoint of Shufat, including students and workers.
They were seen kicking Palestinian students, forcing them to take off their shirts, arresting and searching others.