Israel's Gantz calls for two far-right groups to be outlawed as 'terrorists'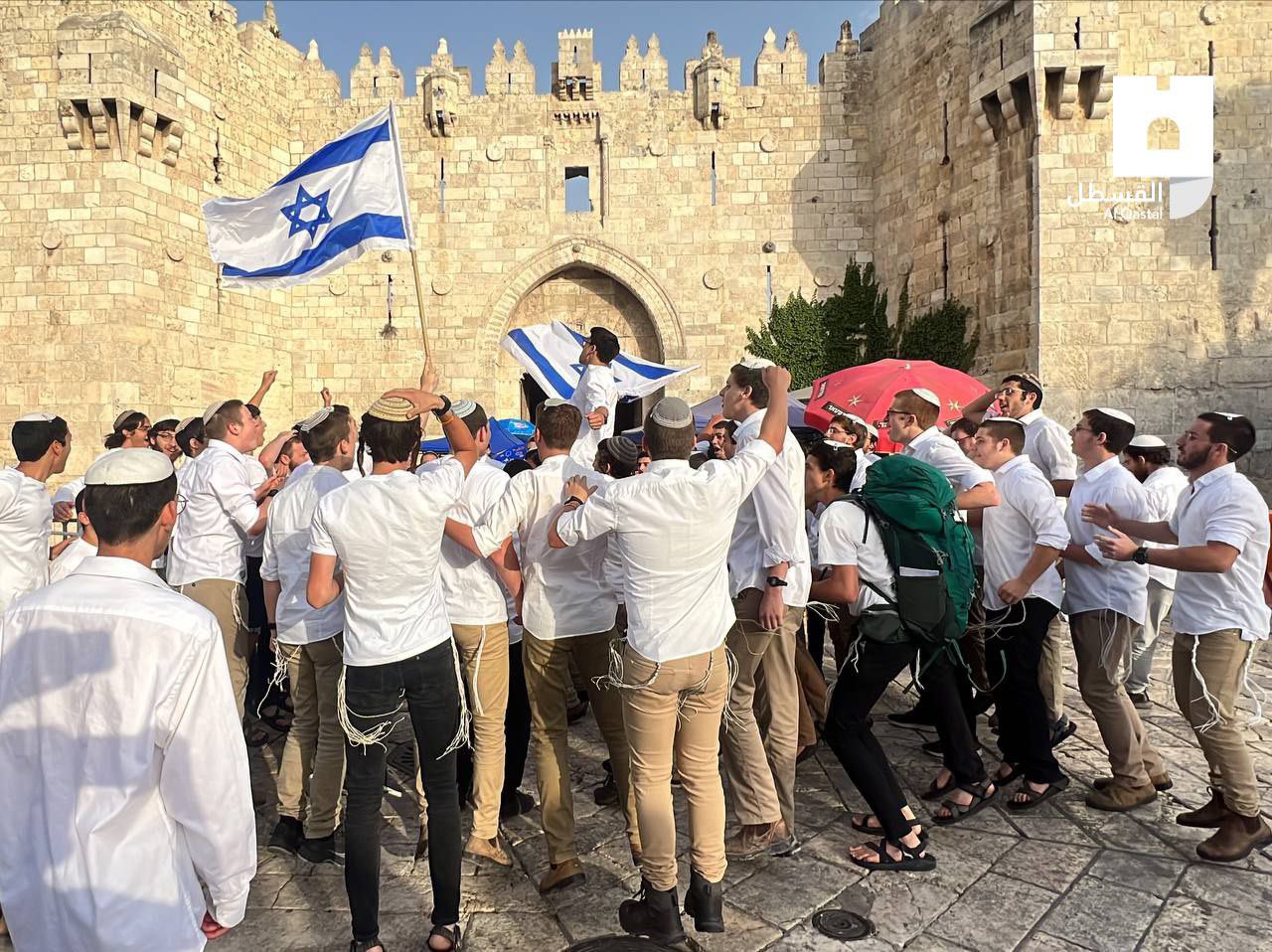 Occupied Palestine – Israeli War Minister Benny Gantz on Monday said the "time has come" to consider designating far-right groups La Familia and Lehava as terrorist organizations, after they were at the forefront of the violence and inflammatory rhetoric at Sunday's nationalist "Flag March".
Gantz told a meeting of his Blue and White party that he knows that the issue of defining groups like La Familia and Lehava as terror groups is being presented to the occupation forces, Israeli media reported.
"As defense minister, I believe that the time has come to consider terrorist organization designations for groups like La Familia and Lehava. I know that the subject has been brought up with security organizations and I trust the heads of the organizations to make that consideration in the cleanest and best way possible," Gantz said.
Supporters of the two groups were filmed chanting racist slurs against Palestinians during the Flag March held in occupied Jerusalem on Sunday and last year.
Supporters of these extremist organisations also attacked Palestinian residents and homes in the Old City, wrote racist slogans on Palestinian shops, and attacked journalists, all while under the protection of Israeli forces.
This year, racist slogans also seem to have been the main chants at the march, including "death to Arabs," "Muhammad is dead," and "may your village burn." These were heard from almost every group that passed through Damascus Gate, and not just at the fringes. Young Jewish extremists also celebrated the death of Palestinian journalist Shireen Abu Akleh, and wished death upon Ahmad Tibi, a Palestinian member of Knesset.