Jewish Settlers Set Palestinian House on Fire in West Bank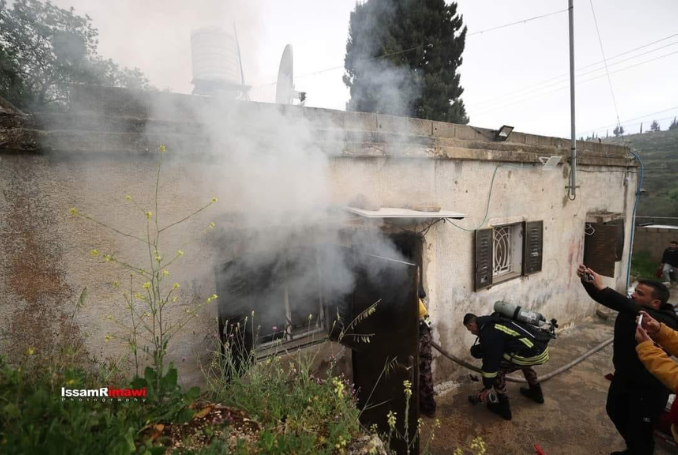 Illegal Jewish settlers set a Palestinian house on fire early Sunday in the town of Sinjil, near Ramallah in the central West Bank, the official Palestinian news agency WAFA reported.
Eyewitnesses told WAFA that the house owner, Ahmad Maher Awashreh, 35, and his family, including children, were luckily pulled out alive after four Jewish settlers threw incendiary bottles into the house in the middle of the night.
Awashreh told reporters that his children and he miraculously survived the terror attack thanks to hundreds of the local residents who rushed to the scene to save them before the fire could spread to the rest of the house.
This was the latest episode in an ongoing wave of settler terror targeting the vulnerable Palestinian communities in the occupied West Bank.